20 Coffee Filter Crafts for Kids
Coffee filter crafts are a fun and inexpensive creative activity that kids will love!
Whether you need an activity for a holiday or indoor days due to weather or the current circumstances, there is something here for everyone.
No two coffee filter crafts are alike, which means it's a great project for encouraging creativity in your children. They're also fun for multiple ages, from the littlest to the oldest in your family.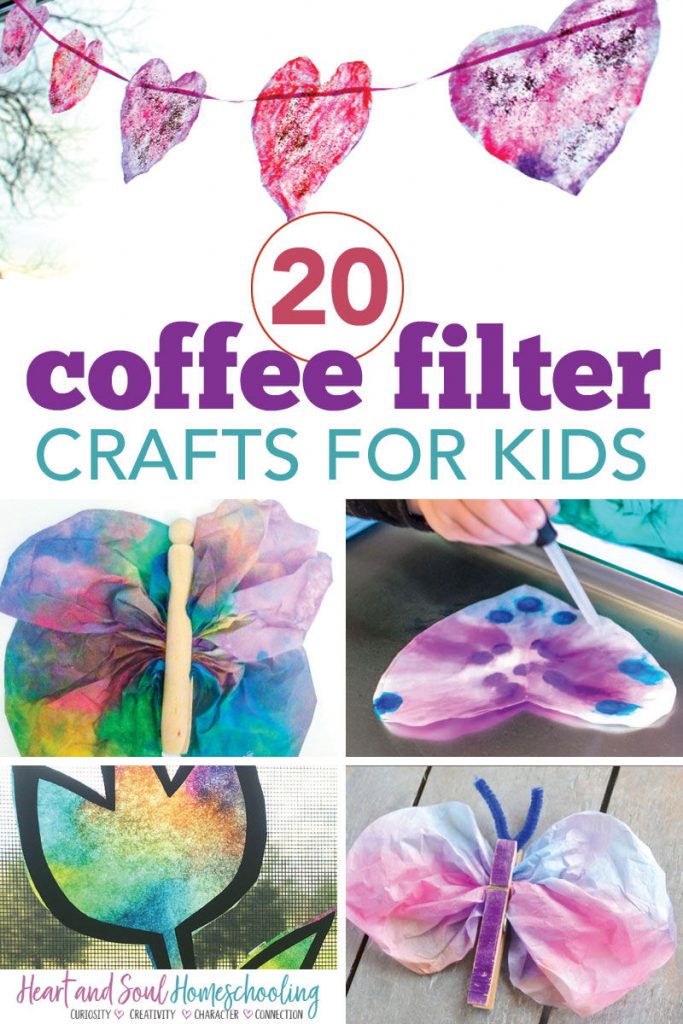 20 Coffee Filter Crafts for Kids
My daughters and I have tried almost every craft on this list! They love coffee filter crafts and often request to do them specifically. For this reason, I keep the supplies on hand all the time, which isn't difficult since there aren't many and they are very budget-friendly.
Coffee Filter Craft Supplies
You'll need some supplies to do these coffee filter crafts, besides just the coffee filters obviously. Here are some of our favorites:
water color brush pens/markers
pipe cleaners (chenille stems)
I hope you enjoy these coffee filter crafts as much as we do. They really come out pretty. I think you'll find at least a few afternoons' worth of fun here!
For even more craft ideas, try these posts:
Hands-on Spring Crafts and Activities Your Kids Will Love
21 St. Patrick's Day Crafts for Kids
Stained Glass Easter Egg Craft
Summer Arts and Crafts For Kids
Make Your Own Hyacinth Pipe Cleaner Craft
7 Reasons Why Crafting with Your Kids is Important
20 Adorable Butterfly Crafts and Art Activities for Kids
20 Simple and Fun Flower Crafts for Kids
20 Egg Carton Crafts Kids Will Love
20 Fun and Creative Toilet Paper Roll Crafts for Kids
20 Brilliant Mod Podge Crafts and Ideas
Creative activities like these are a favorite part of our homeschool days!