Autumn is a cozy time for crafting as the leaves change and the temperature cools. Try these fall crafts for kids to encourage creativity!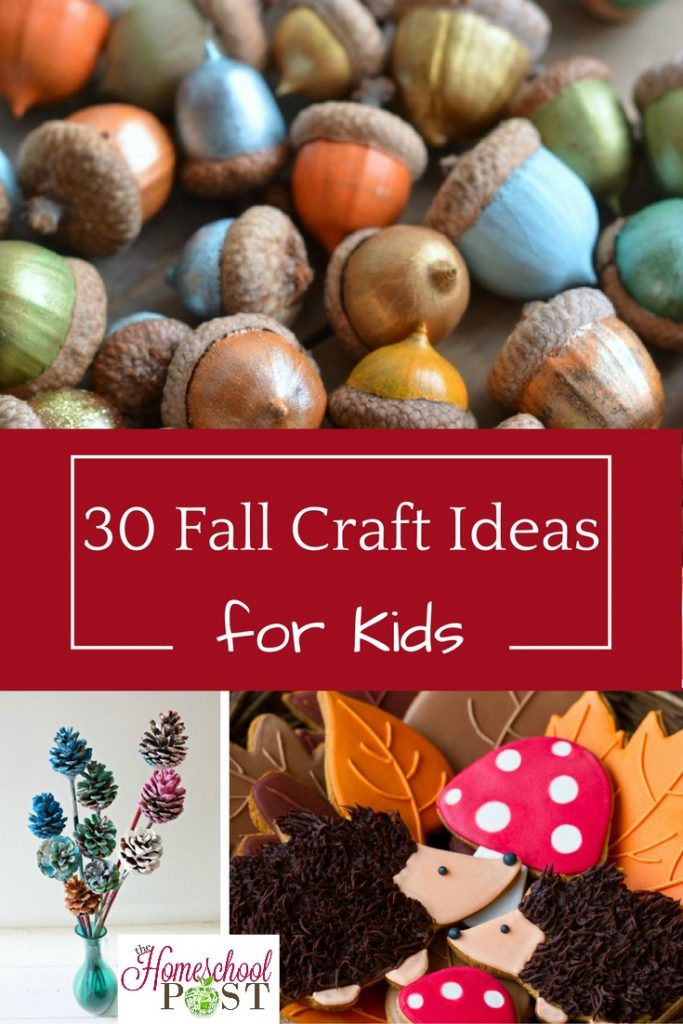 The season of changes is upon us.
Most of us are getting back in the swing of homeschooling, field trips, and other academic activities. Soon the weather will be changing, football season beginning, and holidays approaching. If your kids are involved in sports, you'll be gearing up for all those practices, games, and competitions. It's a busy time.
As the leaves begin to paint the world with shades of red, orange, and gold, and the crisp autumn air sets in, there's a certain magic in the atmosphere that beckons us to get crafty with our little ones. Fall, with its pumpkin patches, apple orchards, and cozy sweaters, provides the perfect backdrop for a season of creativity and bonding. It's a time to celebrate the changing of the seasons and immerse ourselves in the beauty of nature.
It's also a beautiful time. The change of seasons brings a new set of colors, animal activity, and family traditions. Why not make it a tradition to celebrate the return of fall with your kids? Help your kids truly appreciate the details of this season with these arts and crafts activities.
Whether your child is a budding artist or just looking for a fun way to spend a chilly afternoon, we've got you covered. From handcrafted decorations to nature-inspired masterpieces, these crafts are not only enjoyable but also educational, allowing children to explore their imagination, develop fine motor skills, and learn about the natural world around them.
So, grab your craft supplies, gather your little ones, and let's dive into a world of creativity and autumnal wonder. These fall crafts are sure to bring warmth and joy to your home, and perhaps even create cherished memories that will last a lifetime.
30 Fall Crafts for Kids
While you're enjoying fall arts and crafts like these, you'll also want to check out these ideas:
Johnny Appleseed Unit Study Resources
Fun Fall Family Activities with Free Printable List
20 Fall Sensory Bins for Fun and Learning
Fall Books & Activities for Homeschool Preschool
Our Favorite Craft Supplies
You can also find a lot of great fall craft supplies here on Amazon.
Which is your favorite fall craft?