Apple Stamp Painting for Kids
Apple stamp painting is a classic arts and crafts project for kids. It's simple, not too messy, and a whole lot of fun! Get the step-by-step process with photos below and try your own apple stamp painting activity today.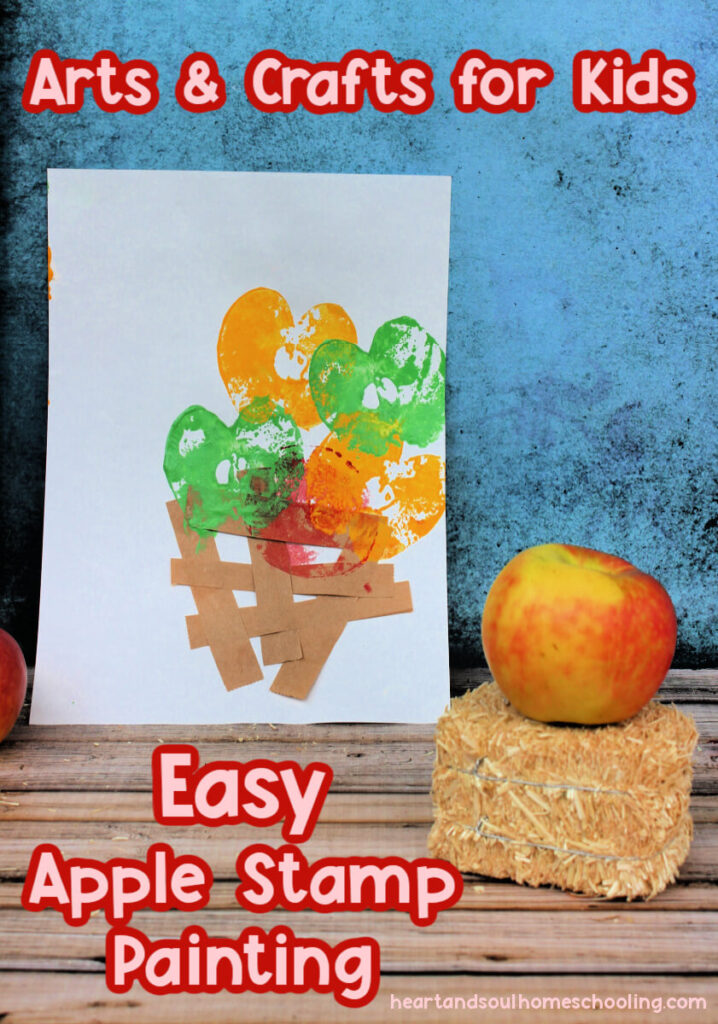 I remember doing apple stamp painting when I was in kindergarten. Those kind of time-honored preschool crafts and kindergarten crafts are always fun to pass along to our kids, right? Activities like this apple volcano science experiment can extend the learning, too.
My daughters loved this arts and crafts project and I'm sure your kids will, too!
There are few supplies needed for this project, but you'll want to gather them first. You probably already have them around the house!
Apple Stamp Painting Supplies
Apples
Paint (red, yellow, and green)
How to Make an Apple Stamping Craft
The directions are simple, but kids will need your help depending upon their age and ability.
Begin by cutting a brown paper lunch bag into thin strips.
On a sheet of paper, offer your child a few strips and encourage them to place them somewhat close together, pointing up.
Now, offer your child a few more strips, and instruct them to weave under, over and under again.
Repeat, weaving a strip over, under and over, as shown in the photo below.
Repeat one more time with an under, over, under weave.
Now, glue the ends of the 'basket' to the paper.
Slice an apple in half. You can slice vertically or horizontally. We decided to do one of each cut.
Next, place a few generous squirts of paint onto a paper plate. Leave enough room in between colors to allow space for your apple.
Dip the apple into the paint, and firmly press it onto the paper, in the area of the woven basket.
Repeat using all of the colors.
Allow to dry and display. Enjoy your apple stamping art!
Easy peasy fun craft for kids!
More about Apples
You can add more fun learning to this craft activity and learn about apples. You might want to do a Johnny Appleseed unit study or Apple Life Cycle lapbook to go along with it.
You could check out this fun fall bucket list for more ideas with apples in autumn.
Read about apples with these awesome apple picture books.
There are so many fun apple activities for kids to include along with this apple stamp painting craft!
Here are even more fun apple-related ideas to try, too:
Apple Seed Letter Tracing Cards
Johnny Appleseed Color by Number pages
Apple Investigation worksheets