Planning a visit to the aquarium is both fun and educational for the whole family. If you'd like to plan a visit to the aquarium to learn all about aquatic animals, this post is for you! You'll find tips and ideas, as well as free printables to extend the learning.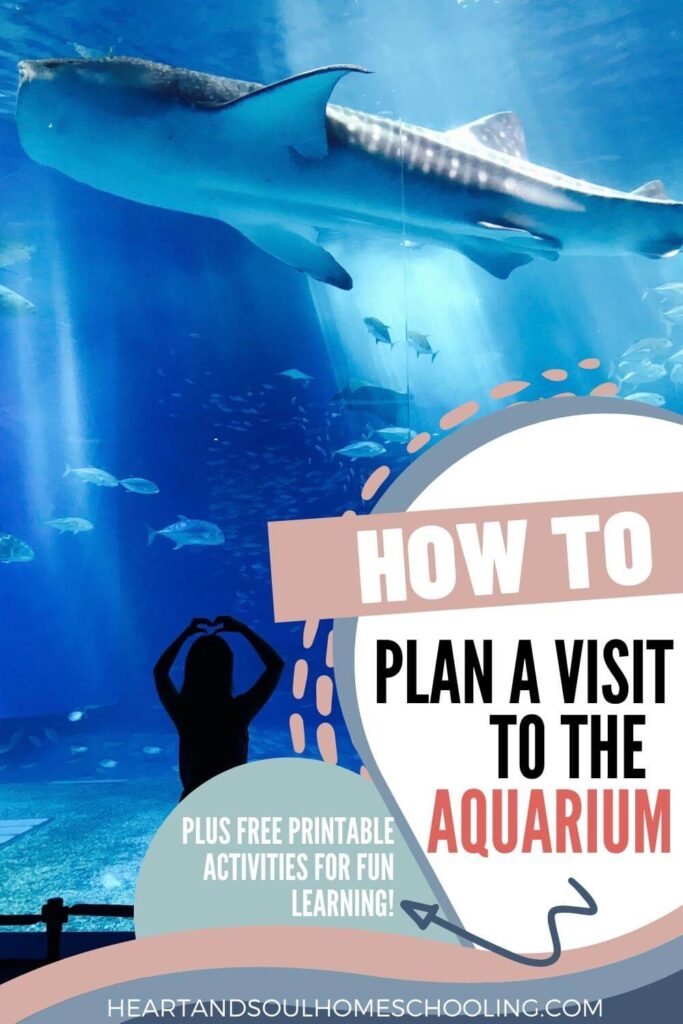 One of the highlights of completing a homeschool unit study in our family is taking a field trip that relates to what we've just learned. Hands-on learning creates some great family memories as well. One of those fun field trips — or summer staycation ideas — is a visit to the aquarium.
Make it Frugal
Since budget is often a consideration for families, a trip to the aquarium can be a relatively inexpensive yet fun way to spend the day together. There are great aquariums all over the country and many offer discount memberships. Some of them even offer joint memberships with zoos and other aquariums. Visit the Association of Zoos and Aquariums to use the locator to find aquariums near you.
Another way to keep costs down is to pack your own lunch. Food and souvenirs can be very expensive, so plan ahead if you're going to be there all day or at a mealtime. We've found that some aquariums offer picnic tables or shelters that allow you to bring your own coolers.
You can also watch for special events that offer discounts throughout the summer. Some offer discounts for your birthday (or even host birthday parties) so that might be an option, too.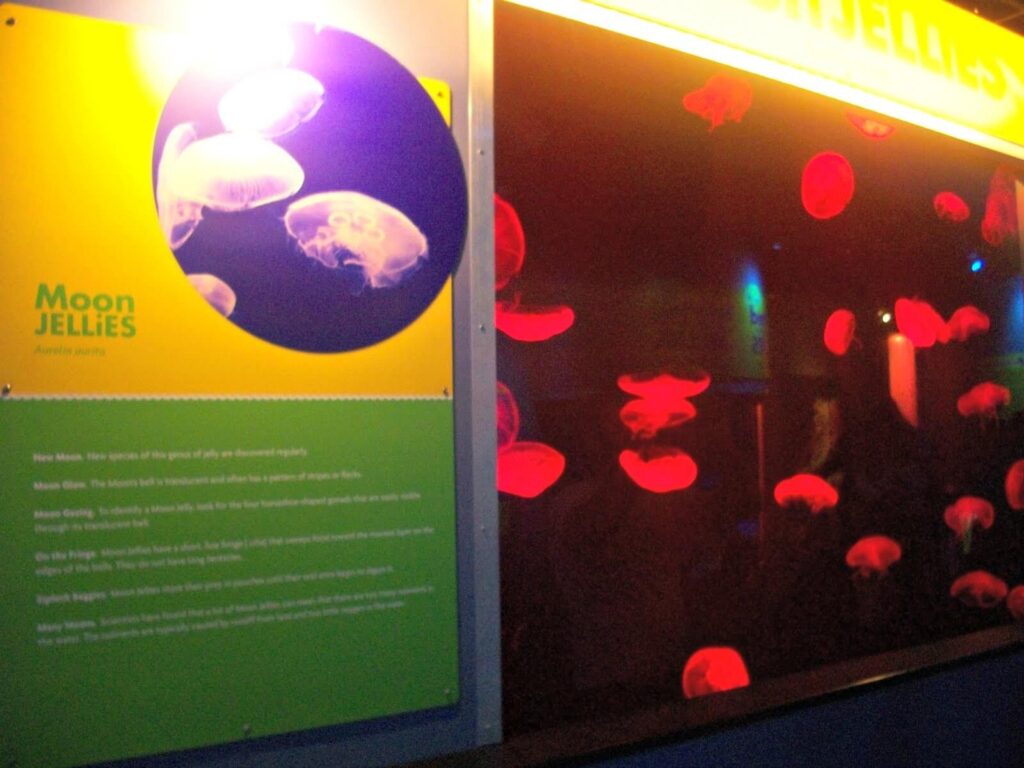 Make it Educational
Being a homeschool mom, I can't resist turning our summer adventures into learning experiences. Not everything has to be a "formal" lesson, but it can be fun to prepare in advance for the things we'll be seeing at the aquarium.
As I mentioned, we completed a unit study on marine life before our trip to the aquarium. It was not only educational, but also entertaining because my daughters really took an interest in what we were learning. They each chose a favorite sea creature to study and look for once we got to the aquarium. They chose penguins, beluga whales, and seals. Once we were at the aquarium, each girl was able to tell us a little extra information about their favorite marine life. You can use free resources like these penguin facts to learn more before you go!
Here are some of the activities we did before our visit:
DON'T FORGET TO DOWNLOAD YOUR FREE PRINTABLE AQUARIUM ACTIVITY PAGES BY CLICKING THE IMAGE BELOW!
This includes coloring pages and aquatic animals to look for on your visit!
Make it Memorable
The most important thing about going to the aquarium is to enjoy the quality time as a family. Years from now you may not remember whether you saw Emperor or Adelie penguins, but you will remember the fun you had together.
We recently enjoyed a field trip to the aquarium where we got to see amazing creatures like Beluga Whales and South African Penguins. The girls loved seeing the animals up close and learning more about them. The Beluga Whales were especially fascinating. We learned that they're very social animals much like their cousins, the dolphins.
Belugas are known to travel in large pods of up to 100, unlike most whales who travel in much smaller groups. Belugas can often be spotted swimming playfully alongside Russian ships. These particular Belugas swam right up to the side of the tank anytime we came near. It was almost as if they wanted to be petted! They even "talked" to us and made several squeaking/squawking type sounds. They were definitely the highlight of our trip to the aquarium!
A Virtual Visit to the Aquarium
If you don't live near an aquarium or can't get to one in person, many large aquariums offer virtual field trips and webcams so you can still enjoy learning about aquatic animals without leaving your home!
Check out these sites to learn more and enjoy a free virtual visit to the aquarium:
Even more Ways to Learn about Aquatic Animals
Astonishing Animals Unit Study and Lapbook
Whale Tales Unit Study and Lapbook
Sunny Seashells Unit Study and Lapbook
Sensational Sharks Unit Study and Lapbook
Dolphin Days Unit Study and Lapbook
Whether you're planning a visit to the aquarium near you, a virtual visit to an aquarium, or just planning an aquatic animals unit study, there are tons of fun learning opportunities the whole family will love!