Grandma's Snickerdoodle Cookie Recipe
If you're in the midst of baking cookies this week, then you need to add this recipe to your list! It's Grandma's old-fashioned, mouth-watering, delicious snickerdoodle cookies. I've never met anyone who didn't love them. You will not be disappointed with this snickerdoodle cookie recipe!
I remember when I was little, my grandma would make these from scratch. She'd roll out the dough, sprinkle cinnamon and sugar on it, wrap some in wax paper, and let me eat it. Yes, raw cookie dough. I'm not advocating that, but I can tell you those memories of Grandma's special cookie dough are dear to me.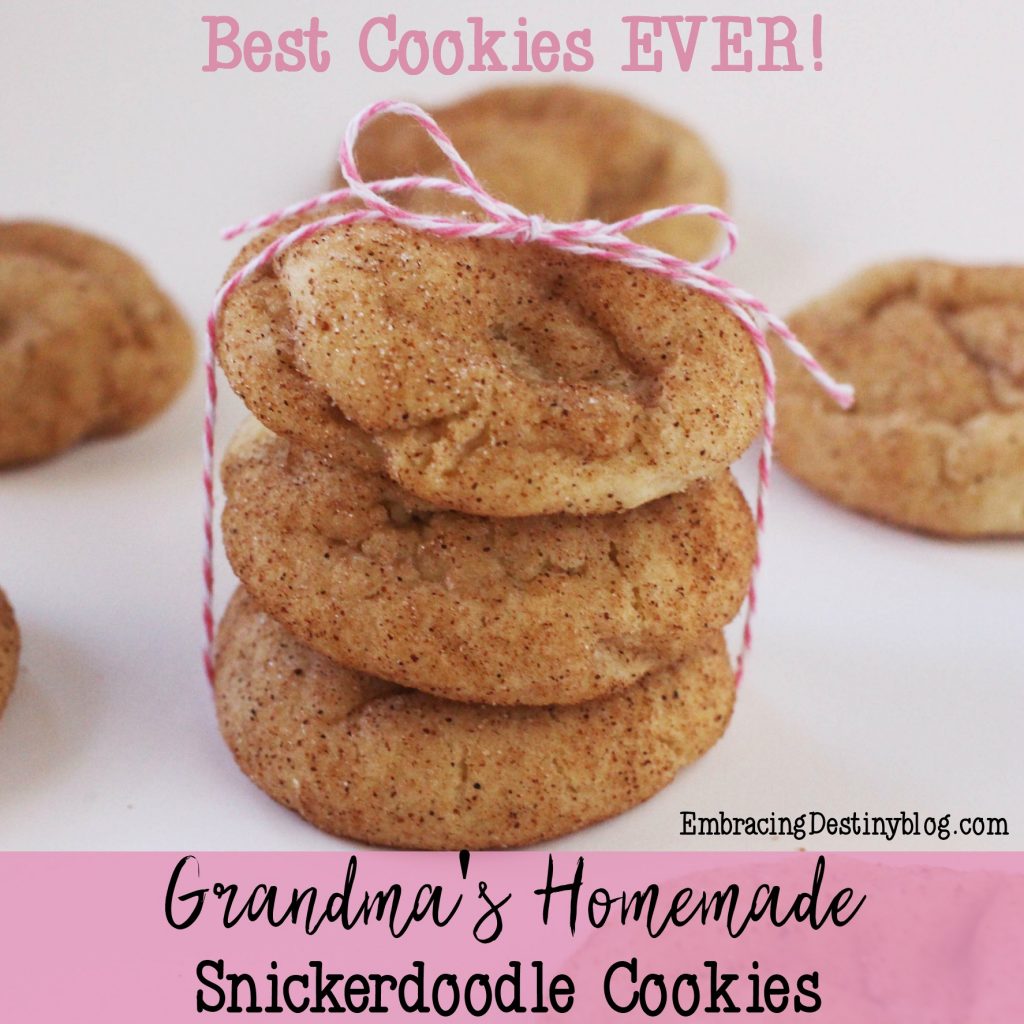 Grandma's Snickerdoodle Cookie Ingredients
1/2 cup unsalted butter, softened
1/2 cup granulated sugar
1/3 cup light brown sugar, packed
1 large egg
1 teaspoon vanilla extract
1 1/2 cups all-purpose flour
1/2 teaspoon baking soda
1/4 teaspoon cream of tartar
1/4 teaspoon salt, optional
Cinnamon sugar mixture consisting of 1/4 cup granulated sugar and 2 teaspoons cinnamon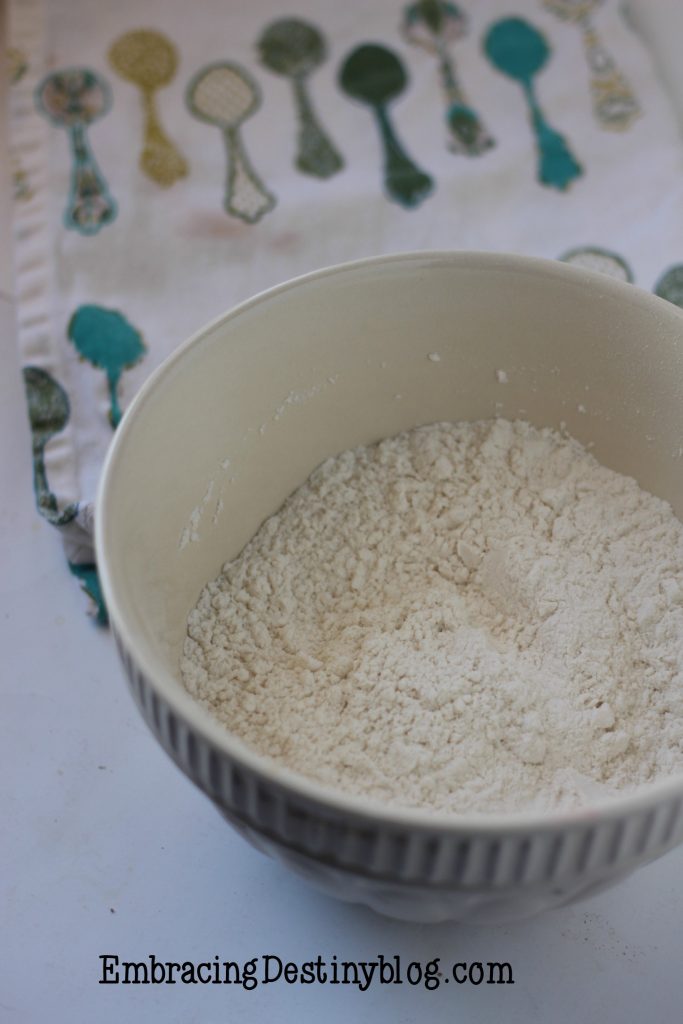 Directions:
With an electric mixer, combine the butter and sugars for 3 minutes until light and fluffy.
Add the egg, vanilla, and beat on medium-high speed, about 3 minutes.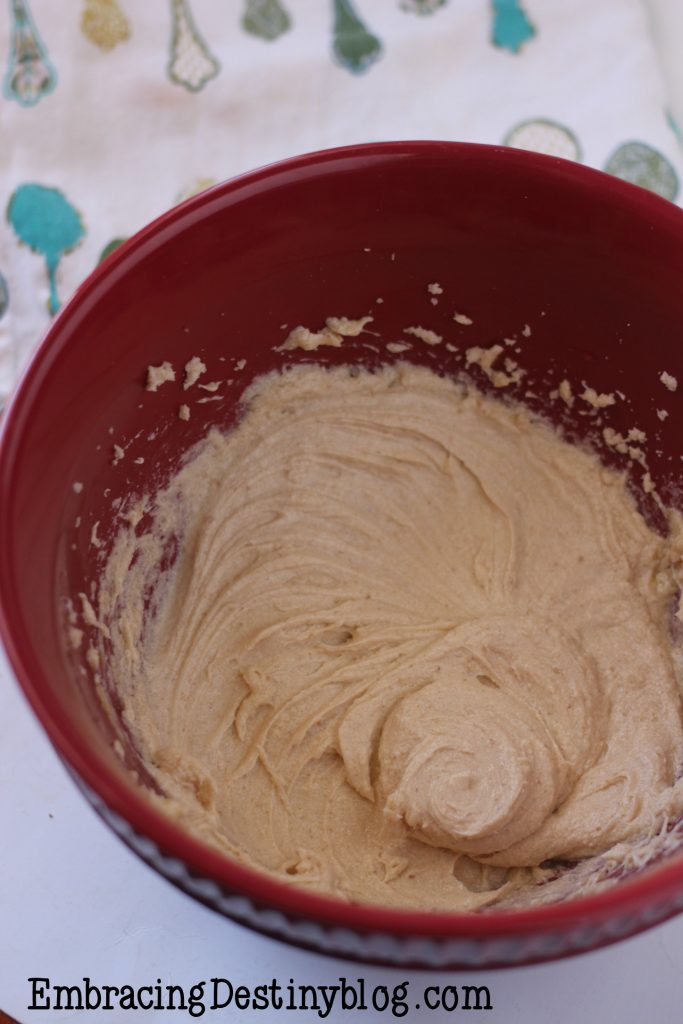 Add the flour, baking soda, cream of tartar, optional salt, and beat on low speed until just combined, about 1 minute.
Roll out 1 tablespoon-sized balls of dough (approximately 25 cookies) and refrigerate for at least 1 hour.
Preheat oven to 350F, line a baking sheet.
Roll the cookie dough balls in the cinnamon sugar mixture and set out 2″ apart on the baking sheet.
Bake 8-10 minutes until edges are browned and crisp, but center is still pale and puffy. They will wrinkle as they cool.
Enjoy with some milk, tea, or hot chocolate!