20 Fall Sensory Bins for Fun and Learning
Fall sensory bins are a fun way to learn through play! These Fall themes are cute and kids will love the opportunity to use their imaginations while practicing fine motor skills with these sensory bins.
Hands-on homeschooling with sensory bins is a great way to add another layer to delight-directed learning. Kids usually love getting to explore and experiment with different textures and manipulatives as they learn and play. They're a great way to make connections in your studies, too.
We love incorporating seasons and holidays into our learning. Themed sensory bins are a good way to do this. Sensory bins can keep little hands busy while you're working with your older children or during read-aloud time. There are so many creative ways to use sensory bins in your homeschool, which is why I think every homeschool should use sensory bins.
Since fall is one of our favorite seasons, I just had to share these fun and creative ideas for making fall sensory bins.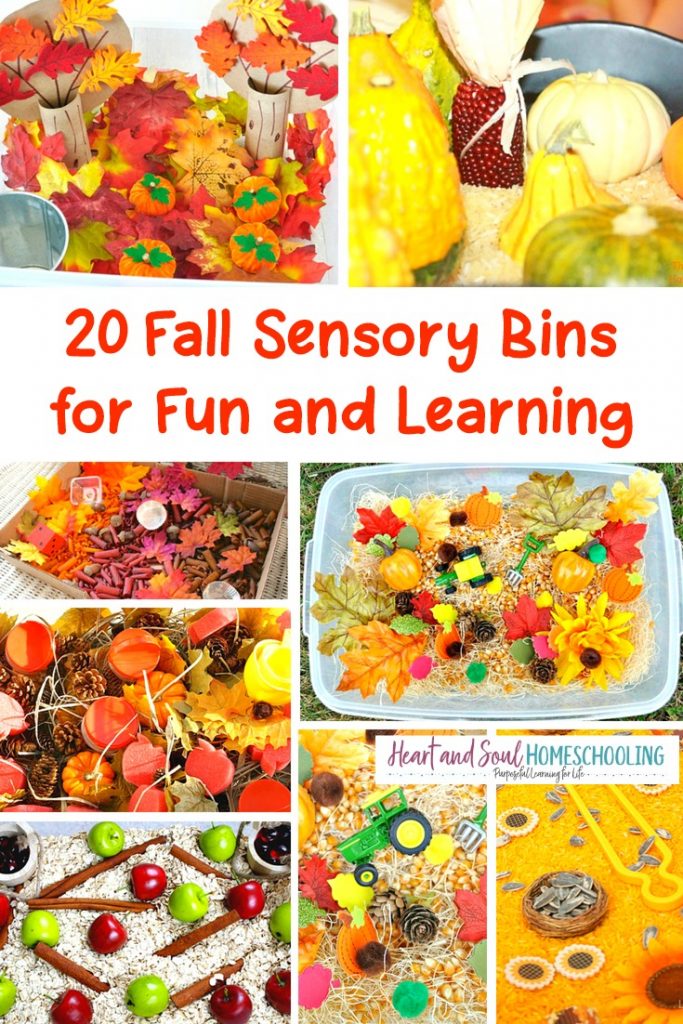 If you aren't feeling crafty or are pressed for time and just want to purchase some premade sensory bins, I highly recommend looking on Etsy. I've found some great ones there, including this adorable Fall Harvest Sensory Bin and the Woodland Animals Sensory Bin (lovely Montessori, Charlotte Mason style).
Need some printables to go along with the sensory bins to extend the learning? I've got you covered with these:
Pine Tree Investigation Activities
Fall Alphabet A-Z Writing and Coloring Book
All About Pumpkins Mini Unit Study
All About Acorns Mini Unit Study
Apple Investigation Activities
Autumn Brain Breaks activity cards
Fall Sensory Bins
Try these fun resources from the Heart and Soul Homeschooling shop!
Don't miss these ideas for fun fall books and activities that are a perfect complement to these fall sensory bins!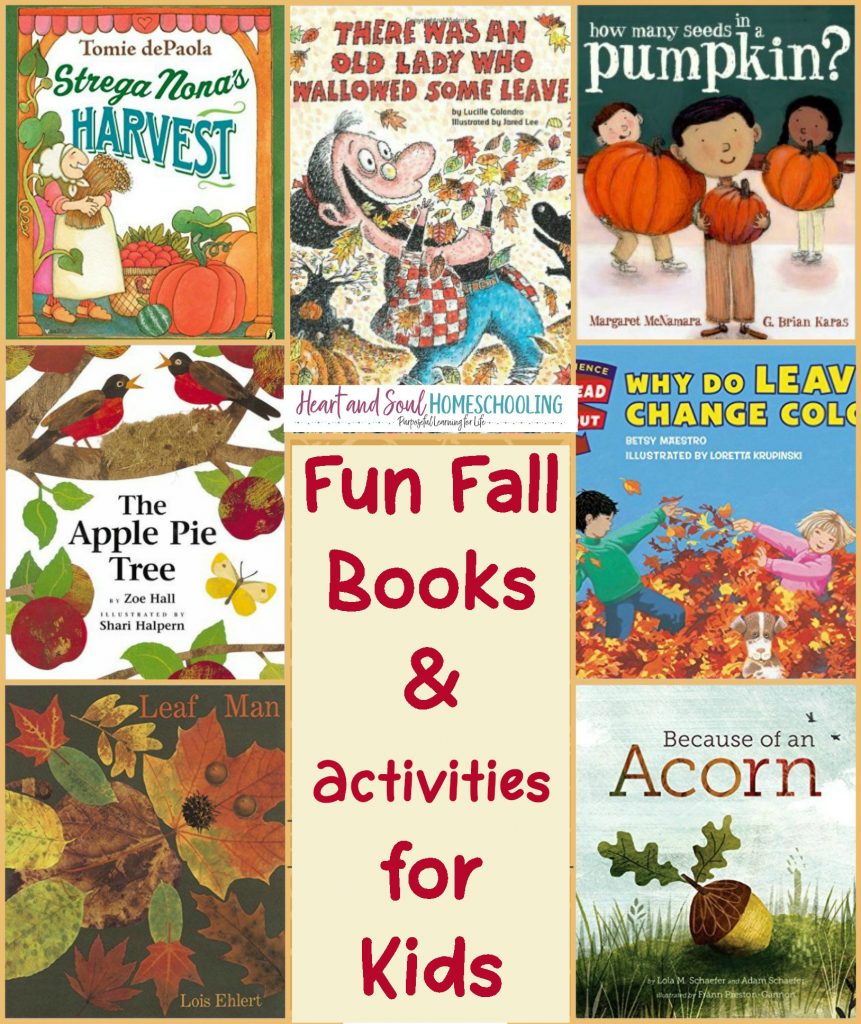 Find more fun fall activity ideas in these posts:
Fall Bucket List for Homeschoolers (free printable list of ideas!)
Fun Fall Morning Basket Ideas (this is a treasure trove of ideas for a range of ages)