The Best Butterfly Books for Kids
These butterfly books for kids make the perfect addition to a butterfly unit study or raising caterpillars with your little nature explorers. You'll want to check out these 20 butterfly picture books, whether you're looking for science or just a good story with a butterfly theme.
Plus, don't forget to grab your free printable butterfly coloring pages below!

Butterfly Books for Kids
My, Oh My–A Butterfly! by Tish Rabe
With a little help from the Cat in the Hat, Sally and Nick observe a small miracle in their own backyard—the metamorphosis of an egg into a caterpillar into a chrysalis into a bright new butterfly! Along the way, beginning readers will find out how butterflies see thousands of images at once, drink nectar from flowers, avoid predators, and can be identified by size, shape, and color. Readers will also follow the amazing migration of millions of monarchs.
Ten Magic Butterflies by Danica McKellar
Join ten flower friends for a night of excitement that mixes a little math with a lot of magic. As each flower turns into a butterfly, children will discover different ways to group numbers to create ten, an essential building block of math, all while watching each flower's dream come true. (And keep an eye out for the adorable caterpillar who wishes he could fly, too!)
A Butterfly is Patient by Dianna Aston
From the creators of the award-winning An Egg Is Quiet, A Seed Is Sleepy, and A Rock Is Lively comes this gorgeous and informative introduction to the world of butterflies. An incredible variety of butterflies are celebrated here in all of their beauty and wonder, from the tiny Arian Small Blue to the grand Queen Alexandra's Birdwing.
From Caterpillar to Butterfly by Deborah Heiligman
After a caterpillar comes to school in a jar, the children are captivated as it eats, grows, and eventually becomes a beautiful Painted Lady butterfly.
Butterfly Colors and Counting by Jerry Pallotta
Learn to count to ten along with the colors of the rainbow in this lovely first concept book for the smallest butterfly lovers. From one red Tachyris zarinda to 10 pink-tipped clearwinged satyrs, Jerry Pallotta's simple text introduces a range of butterfly species. Shennen Bersani's realistic and colorful art flutters with the turning of each page.
Pinkalicious and the Little Butterfly by Victoria Kann
Pinkalicious is so excited when Miss Penny brings monarch caterpillars to class. She makes friends with one and watches as it turns into a pinkamazing butterfly!
Hurry and the Monarch by Antoine O Flatharta
When the beautiful orange Monarch on her fall migration route from Canada to Mexico stops to rest at Wichita Falls, Texas, she makes friends with an old tortoise called Hurry. She tells him, "Maybe one day you'll break out of that shell, grow wings, and fly away," and then she is off again with millions of other Monarchs. In the spring, she stops again at Hurry's garden just long enough to lay her eggs and head north to Canada. Embedded in this lyrical and tender fictional presentation are the fascinating facts about the amazing 2,000-mile migration and the life cycle of butterflies. An afterword provides additional scientific data.
Butterfly Park by Elly MacKay
When a little girl moves to a new town, she finds a place called Butterfly Park. But when she opens the gate, there are no butterflies. Determined to lure the butterflies in, the girl inspires her entire town to help her. And with their combined efforts, soon the butterflies—and the girl—feel right at home. Elly MacKay's luminous paper-cut illustrations and enchanting story encourage community, friendship, and wonderment in the beauty of everyday life.
Butterfly's Surprise by Grace Maccarone
Help Butterfly find her surprise in this adorable lift-the-flap book. Rain, rain, go away! Butterfly wants a sunny day! Wait—Mommy and Daddy have a surprise. Where is Butterfly's surprise? Is it behind the rock? No, that's Turtle! Is it under a leaf? No, that's Grasshopper! Where can it be? Little ones can lift the flaps in this adorable book to reveal cute springtime critters, until they finally find the rainbow surprise.
How to Hide a Butterfly & Other Insects by Ruth Heller
Go on a fascinating nature hunt to find the butterflies, bees, inchworms, and other intriguing insects hiding in the brilliantly-painted pages of this book.
The Butterfly Alphabet Book by Brian Cassie and Jerry Pallotta
Welcome to the wonder and beauty of butterflies! Look through the wings of a Transparent, marvel at the size of the Queen Alexandra Birdwing, and try to find the camouflaged Indian Leaf Butterfly! Learn about these amazing butterflies, and more, as you read from A to Z about a group of the world's most beautiful insects. Jerry Pallotta and Brian Cassie's fun, informative text, accompanied by Mark Astrella's detailed and breathtaking illustrations, will be a sure favorite with both the young butterfly lover and the experienced lepidopterist!
I Spy a Butterfly by Jean Marzollo
All-new, easy-to-read riddles by Jean Marzollo are paired with fun photographs culled from previously published I Spy books to create the ninth I Spy reader. With rhythm, rhyme, and picture clues, this book is written to support the newest reader.
Are You a Butterfly? by Judy Allen
Caterpillar, chrysalis, butterfly; follow the metamorphosis of this familiar backyard creature as it evolves into a delicate flying insect.
When Butterflies Cross the Sky by Sharon Katz Cooper
Focusing on the migration journey of one specific monarch butterfly, When Butterflies Cross the Sky engages readers with a story-like narrative while subtly teaching the role of migration in the butterfly's life cycle. Includes a "fast facts" page, a glossary, and realistic, text-match illustrations that pull readers right into the sky.
Let's Look at Monarch Butterflies by Laura Hamilton Waxman
What insect has wings with orange, white, and black patterns? A monarch butterfly! But do you know what monarchs do in the fall? Or how monarchs change throughout their lives? Read this book to find out!
Fly, Monarch! Fly! by Nancy Elizabeth Wallace
Join Minna, Pip, Mom, and Dad on a visit to Butterfly Place as they meet Bert the Butterfly Man. They hunt for monarch butterfly eggs and caterpillars, and see the amazing change from pupa to adult monarch butterfly. They learn all about monarchs, metamorphosis, and monarch migration. Nancy Elizabeth Wallace's sunny cut-paper artwork and lively text entertain as they teach about one of nature's most remarkable creatures.
Fancy Nancy: A Flutter of Butterflies by Jane O'Connor
Nancy and Bree plan to celebrate the birth of their butterflies by throwing a fabulous soirée. (That's a fancy word for party!) From decorating the invitations to creating dazzling outfits, use this sticker book to help the girls pull off the most magnificent butterfly celebration ever!
Fly, Butterfly by Bonnie Bader
Did you know that every year hundreds of thousands of monarch butterflies migrate 2,500 miles to Mexico for the winter? It takes four generations of butterflies to make the trip, and only the fourth generation lives longer than three weeks. Follow a beautiful butterfly as she makes her journey down to Mexico!
Dog & Butterfly by Ann Wilson
Rock and Roll Hall of Fame Honorees for their rock band Heart and best-selling authors Ann and Nancy Wilson write and illustrate a book based on their popular "Dog & Butterfly" song. The sweet tale tells the story of the unlikely friendship between a dog and a butterfly and the joys of chasing dreams. For kids of all ages.
The Butterfly Tree by Victor Biton
In a faraway village, a little girl lives with a special gift—the ability to make friends with anyone and everyone.And it's under her favorite tree in the backyard that she meets her newest friend: a tiny caterpillar, too small to even talk. After rescuing the caterpillar from a big, mean bird, the girl builds him a cozy nest and watches as he grows bigger and stronger each day. And it's not long before the caterpillar is wrapped in his white cocoon.
Will you add these butterfly books for kids to your book basket or next unit study?
Whenever we do a themed book basket, we always like to extend the learning with things like this butterfly life cycle wheel.
Try this open and go unit study from Amanda Bennett to learn about butterflies: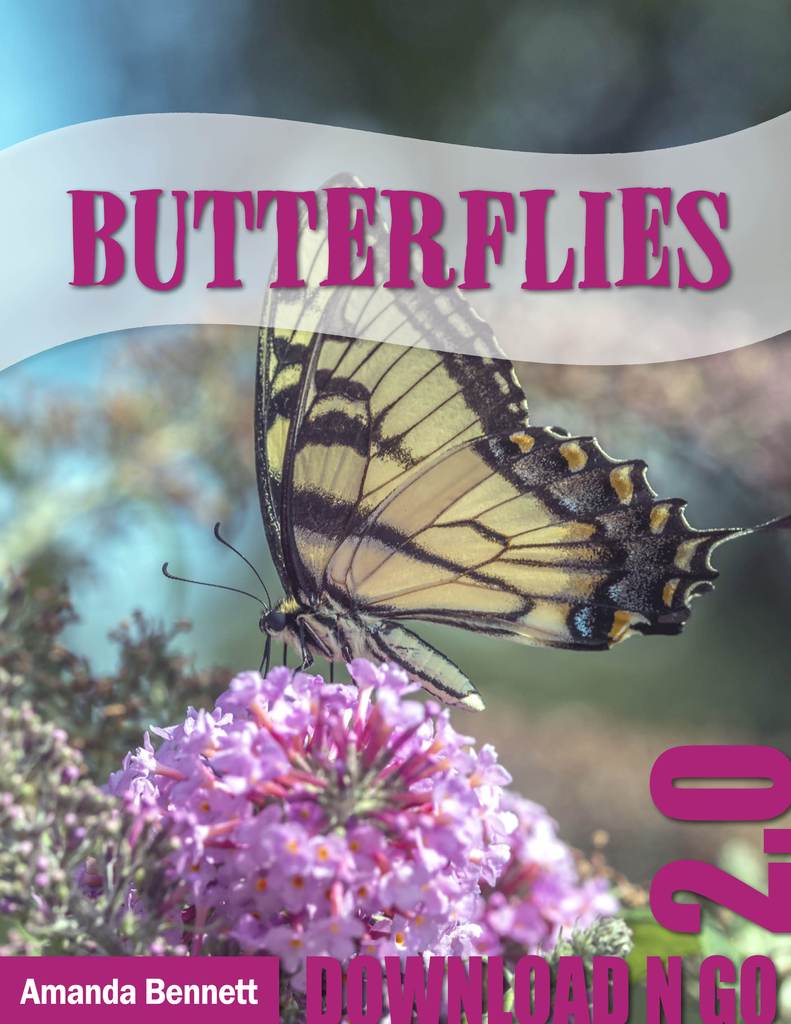 You'll also want to read these posts:
20 Adorable Butterfly Crafts and Art Activities for Kids
More Butterfly activities and resources
Our Favorite Hands-On Homeschooling Projects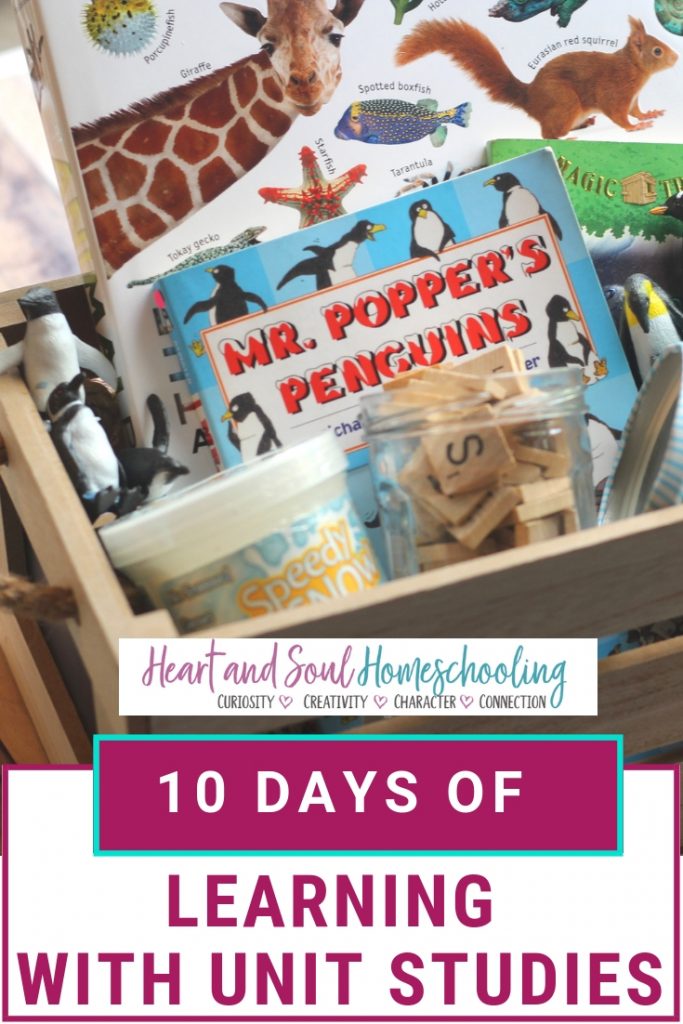 Don't forget your FREE butterfly coloring pages!
FAQ -Butterfly books for kids
What is a butterfly explanation for kids?
A butterfly is a type of insect with large wings.
What do butterflies eat?
Butterflies eat nectar from flowers.
How do you teach kids butterflies?
Teach them the basics of the life cycle of a butterfly. How they begin as eggs, hatch into caterpillars, turn into a chrysalis, and finally emerge as butterflies. Let them know they should be very gentile whet handling them and try not to touch or grab their wings.