Our Favorite Hands-On Homeschooling Projects
I remember my public school days spent staring at textbooks, worksheets, and the chalkboard while the teacher talked.  Thankfully, homeschooling allows for more variation in lesson presentation and I can't imagine not including hands-on homeschooling projects! As much as we love reading living books, there are times when our delight-directed homeschooling calls for some hands-on learning time.
The list of hands-on projects we've done is a long one, but I'll choose a few recent favorites. Maybe you'll find something here to spark your creative learning, too!
Hands-On Homeschooling Projects
We raised caterpillars to butterflies again this year. This is the second time we've done this, but the first time that my youngest two actually participated. They were too little the first time! You can read more about our experience in this post: The Caterpillars Have Arrived
We used this kit from Insect Lore both times:

This time 4 out of 5 butterflies survived and we released them. (They guarantee that you'll have at least 3 out of the 5 make it to the butterfly stage.) We're going to raise ladybugs next! The only "problem" with this kind of hands-on learning is that my youngest daughter wants to name them all and keep them forever.
Lapbooking
Another favorite hands-on project that we do routinely in our homeschooling is lapbooking. They're a great way to add some visual interest to the learning process and get kids involved in a particular topic. You can download a lapbook and print it out instantly, so it's easy to follow interests as they come up. Pick a subject you know your kids will love and have fun exploring! I recommend
A Journey through Learning
and
In the Hands of a Child
. Read more about what we use for lapbooking here:
Our Favorite Lapbooking Resources
STEM and STEAM
These make great opportunities for hands-on learning! We've tried lots of different experiments and subscription boxes for STEM and STEAM learning. Here are a few of our favorites that I highly recommend from personal experience:

These science kits come from the makers of Little Passports. They're great for elementary age with fun themed experiments. If you enjoy unit studies, this is a good choice as well. They're delivered once a month with everything you need included.
We've also enjoyed several projects from Creation Crate. It combines electronics with programming. Kids get to build an electronic project and then actually write the code to make it work. So cool! You can read my review of one of the projects we did here: Hands-On STEM Learning with Creation Crate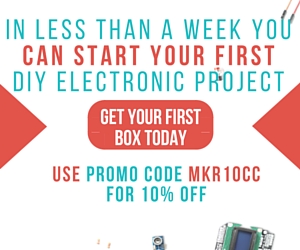 Another hands-on option in the science and STEM category is Groovy Lab in a Box. It also offers a monthly subscription so planning is super easy. Everything you need for the projects and experiments comes with the kit. Open and go! What kid doesn't look forward to getting a package in the mail?
Green Kids Crafts combine science and crafts for some great STEAM activities. Each month has a different theme. My girls love these!
Geography
For hands-on geography, we recommend Little Passports for the elementary years. Not only does it provide a hands-on activity for kids, they can look forward to getting a new package in the mail each month. It makes planning easier on homeschool moms, too. Win-win! It is available in World or U.S. editions. They send everything you need to create an interactive geography lesson that your kids will remember.
Creative Projects
For the creative kids in the family, we've used Doodle Crate and Kiwi Crate. They send a new project each month that encourages interconnected play and learning with a theme. Kiwi Crate is for the 5-8 year old range and Doodle Crate is 9-16 and up. These kits are perfect for encouraging creativity! There is also Tinker Crate for kids ages 9-16+ who enjoy science and putting together STEM projects! Koala Crate is a cute option for preschoolers. We've made everything from a cardboard cash register to a wooden wall clock using their projects.
PBS Kids now has a line of creative play toys available at Nest Learning. Kids can role play with their favorite PBS Kids characters Dot and Dash in different careers, transportation/vehicles, and more. Play equals learning in the early years, so these can be used as creative learning manipulatives in your homeschool! Nest offers other hands-on learning toys and tools as well as DVDs with interactive unit studies.
See the Light offers hands-on art lessons for homeschoolers. From Bible stories to art unit studies, they teach kids how to create beautiful artwork using mixed media. What makes them different is the use of neon colors and black light so the art glows in the dark! It's a really neat effect and can encourage reluctant artists to give it a try.
The Draw and Write through History series is a good choice for hands-on history. Kids can enjoy drawing their history lessons and will retain the information well. If you have a child who likes doodling and sketching, this can be a perfect combination! Each book covers a different time period from Creation through to modern times.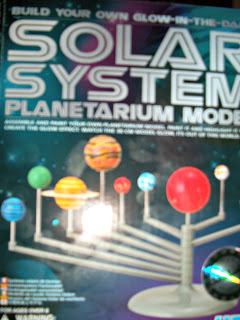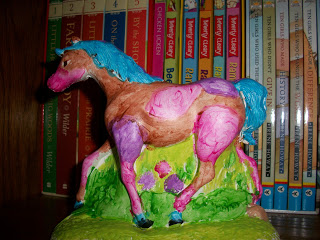 Science kit about the properties of light and colors, including color mixing and making color gel
These are just a few of our favorite hands-on homeschooling projects. What are yours? Share in the comments!
Save
Save
Save
Save
Save
Save
Save
Save
Save
Save
Save