30 Summer Writing Prompts with Free Printable Journal
Summer writing prompts can be a great boredom buster and inspire creative fun for your kids!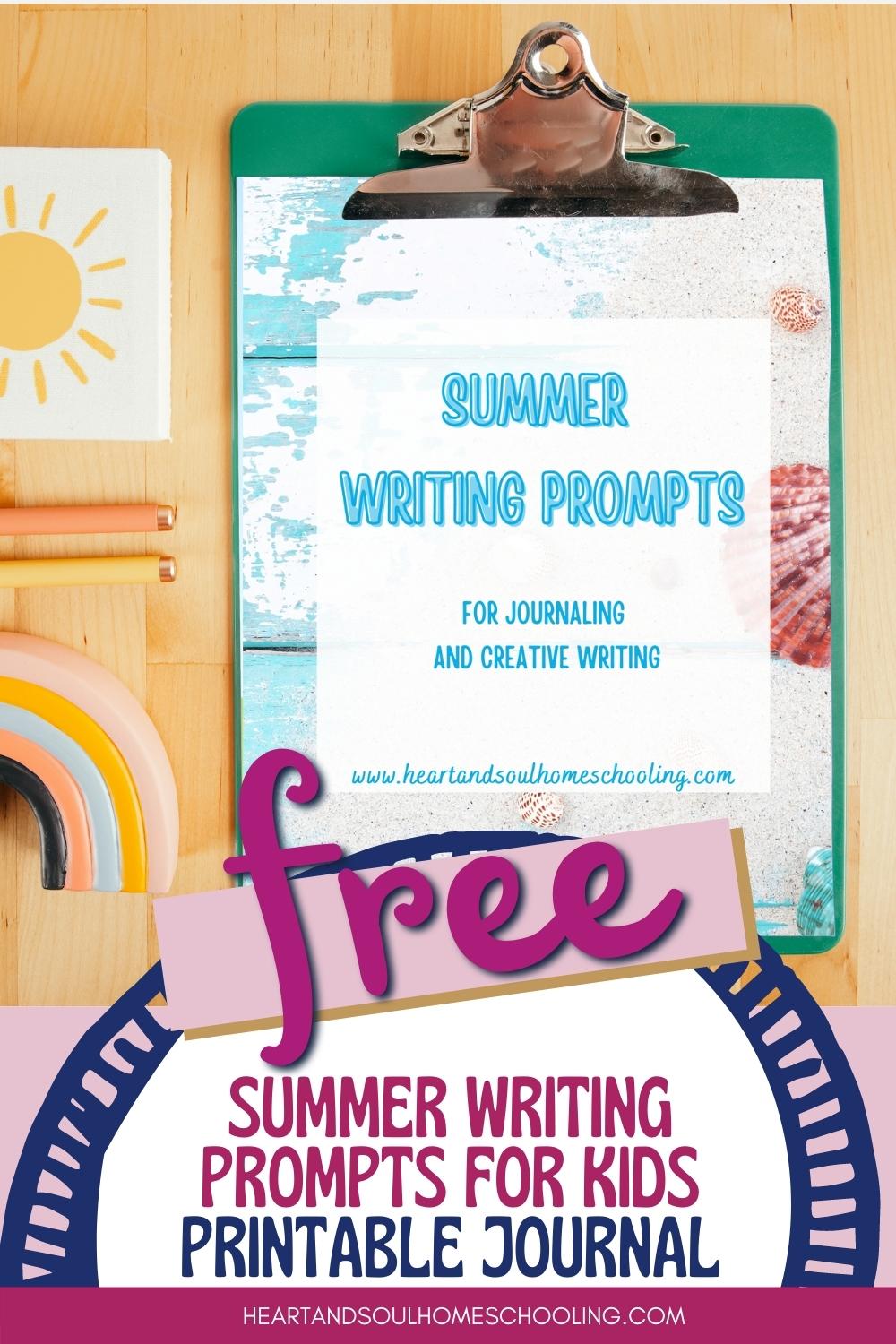 While taking some time off during the summer can provide a much-needed break, we don't abandon all of our learning activities completely. We still do math review, read every day, and write. Along with experts from an paper writing service WriteMyPaperHub, I put together 30 creative summer writing prompts and I wanted to share them with you for inspiration!
Summer Writing Prompts
I created these prompts for mid-elementary but they can easily be modified for older or younger children. You can do one a day for a month as a fun writing challenge as you're gearing up for the new school year.
To really give you a headstart, I put the writing prompts together with lined writing paper so all you have to do is print and hand them to your kids. Take them on a long car ride if you're traveling this summer or save them for rainy days or days when it's just too hot to be outside. It can also make a fun morning or bedtime routine.
Download the journal with writing prompts for free here to get started today. Just enter your info in the form and it will be delivered instantly by email. Click or tap this image below:
However you choose to use them, take this fun time and help your kids get into the habit of journaling and writing creatively. The more they practice the habit, the easier it will become. This is not a time to critique or grade — just let them do some free writing. You might be surprised by what they come up with!
Enjoy your ready-to-go free printable journal with writing prompts! Make creativity easy this summer and get inspired with this handy tool.
Are you doing any creative writing this summer? Share your favorite summer writing prompt in the comments!