Nature Study for Beginners
Nature study for beginners doesn't have to be intimidating. There are simple ways to start a nature study in your homeschool that don't have to be perfect, overly complicated, or overwhelming. If you're interested in starting nature study, but aren't sure where to begin, I hope these ideas will help!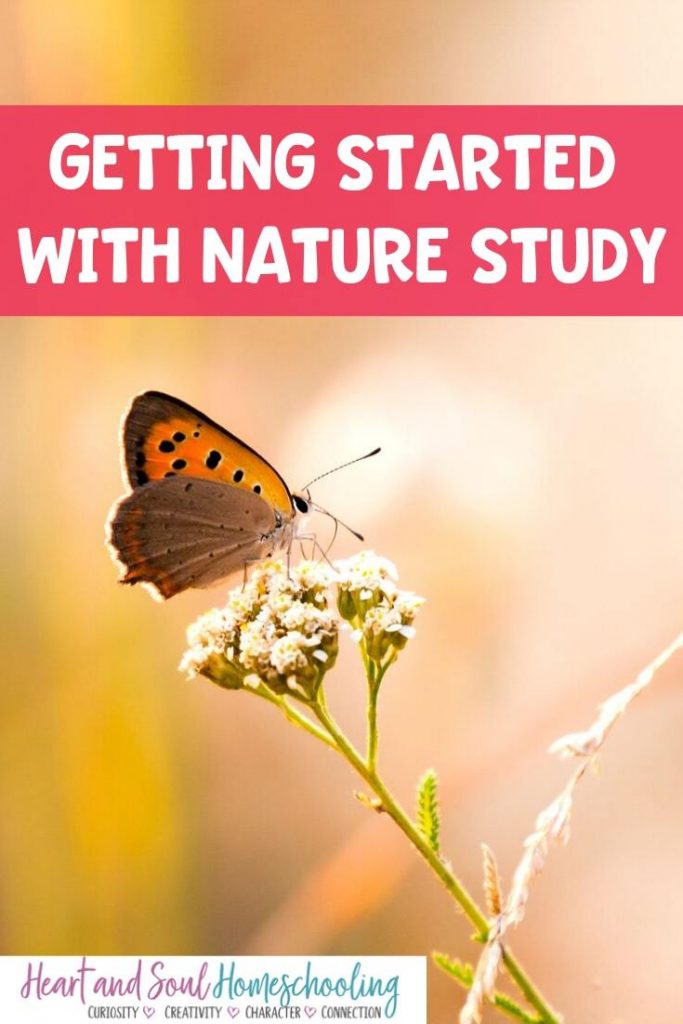 Nature Study for Beginners
When we first began homeschooling, I knew that I wanted to incorporate Charlotte Mason style nature studies into our lessons. Pinterest didn't exist at the time, so I didn't have to be intimidated by all the fabulous ideas and fancy nature journals you'll find by searching there. I read a few blog posts, some Charlotte Mason books, and played it by ear.
My goals for those elementary nature studies were just to observe, enjoy, and connect to science and nature with hands-on activities. If you're feeling overwhelmed by all those terrific Pinterest ideas out there, please just take a minute to relax and realize that the elementary years are a time of discovery that should be enjoyed!
You might enjoy these:
My two youngest daughters are in the elementary years now (ages 6 and 8) and we're using Christian Kids Explore Biology from Bright Ideas Press as our science spine this year. You can read more about our hands-on science activities with CKE in this post. We like to use it as a guide for our lessons and it has become a jumping off place for nature studies. If you're looking for an elementary science resource that provides opportunities for introductory nature studies with a Biblical worldview, I recommend Christian Kids Explore Biology.
A Gentle Start to Nature Study
1. Keep it simple. Something as basic as doing leaf rubbings in the fall can accomplish several educational goals for your nature study. Kids get to observe the change of seasons, learn about the science behind it, and do something creative and hands-on to preserve the lesson. CKE Biology includes leaf rubbings in their recommended activities for plant studies. Nature study for beginners doesn't have to be complex to be beneficial.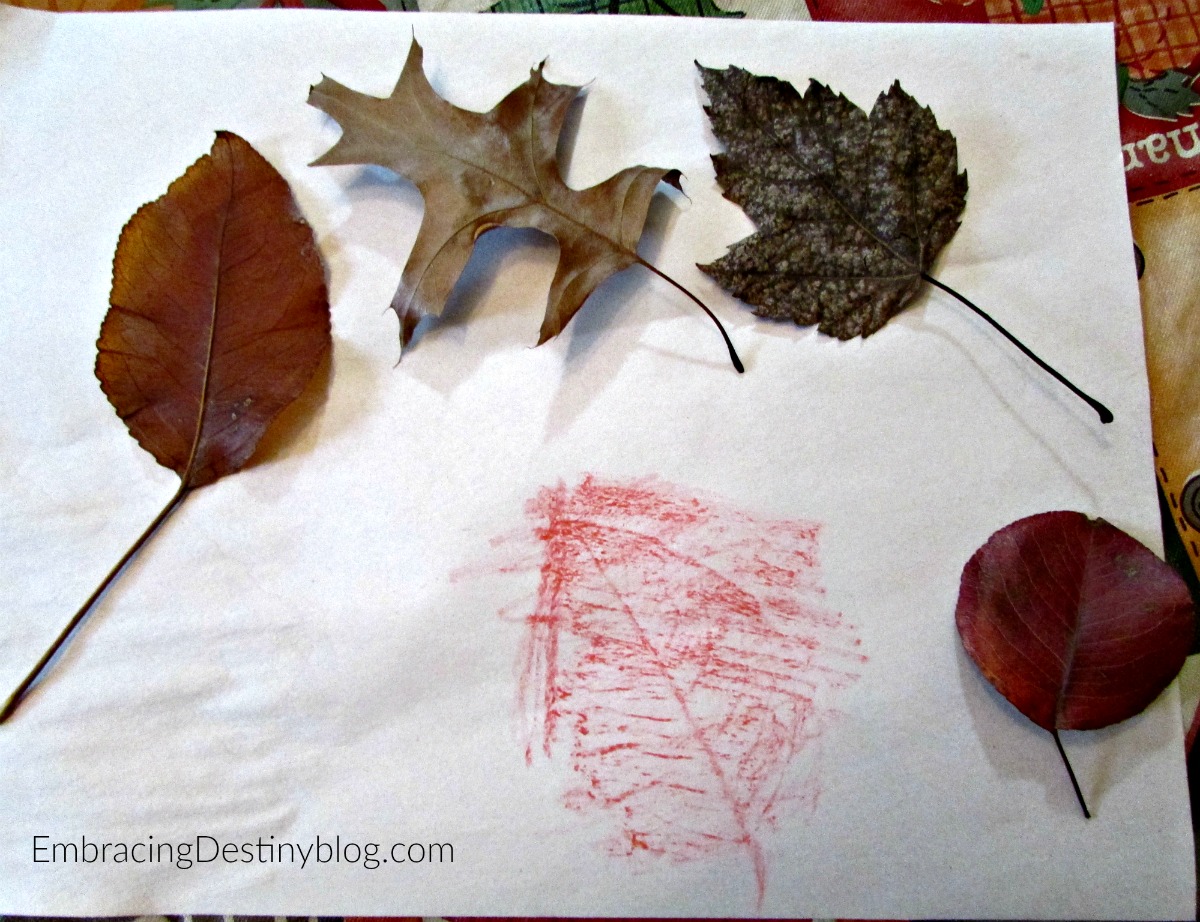 2. Allow room for creative expression. My daughters are very creative and it shows in their work. Some kids will prefer to keep a nature journal filled with artwork, while others might prefer notebooking pages with a few written sentences. Others might prefer to narrate what they're learning while you record it for them. Allow each child to work to their own strengths and abilities without having unrealistic expectations.
A nature journal doesn't have to be complex, either. Just a simple guide for exploring nature and encouraging their curiosity is all you need!

Another great creative option is lapbooking. Christian Kids Explore Biology includes supplementary printables and coloring pages that make great lapbooking components for students to display what they've learned.
3. Take a delight-directed approach. When I first started doing nature studies, I had the idea that we needed to follow a particular order of lessons. I quickly realized that besides ladybugs and butterflies, we didn't have much interest in bugs. When I expanded our nature studies beyond just "what came next in the book" we enjoyed them much more. Things like plant/flower studies and animal studies are favorites.
4. Bring nature indoors. When you can't get outside due to weather or allergies or some other reason, you can bring nature studies indoors with house plants, a homemade terrarium, an ant farm, an aquarium, or even by studying the family pet. CKE Biology includes a hands-on lesson on creating your own terrarium, which is a great way to observe nature year-round.
5. Make it personal. When your kids have a personal stake in it, they are more engaged with the lessons. You can grow your own garden and your kids can observe the growth from seed to plant, fruit, or vegetable.
These are just a few ideas to get you started in nature studies. Remember that the focus should be on developing an interest in and appreciation for nature and a love for learning in these early years. There is time for more disciplined and deeper study as your children get older.
Do you include nature study in your homeschool?
Read more in the Nature Study series here:
Related reading:
11 Ways to Connect Your Kids with Nature
Why You Need Nature Walks in your Homeschool
Charlotte Mason Homeschooling on a Budget
How to Create a Science Shelf that Invites Exploration