How to Build Character in Your Homeschool
You can build character in your homeschool! It is one of the most important tasks that parents can take on to teach their children. Misty from Year Round Homeschooling shares her tips in this post.
What exactly do we as parents mean when we say that we want to build character in our children? Noah Webster defines 'character' in his 1828 Dictionary as "distinguished or good qualities; those which are esteemed and respected". With this definition of 'character' in mind, it makes perfect sense why building character is important to parents. We want our children to be the best that they can be. So, where do we begin? With character building.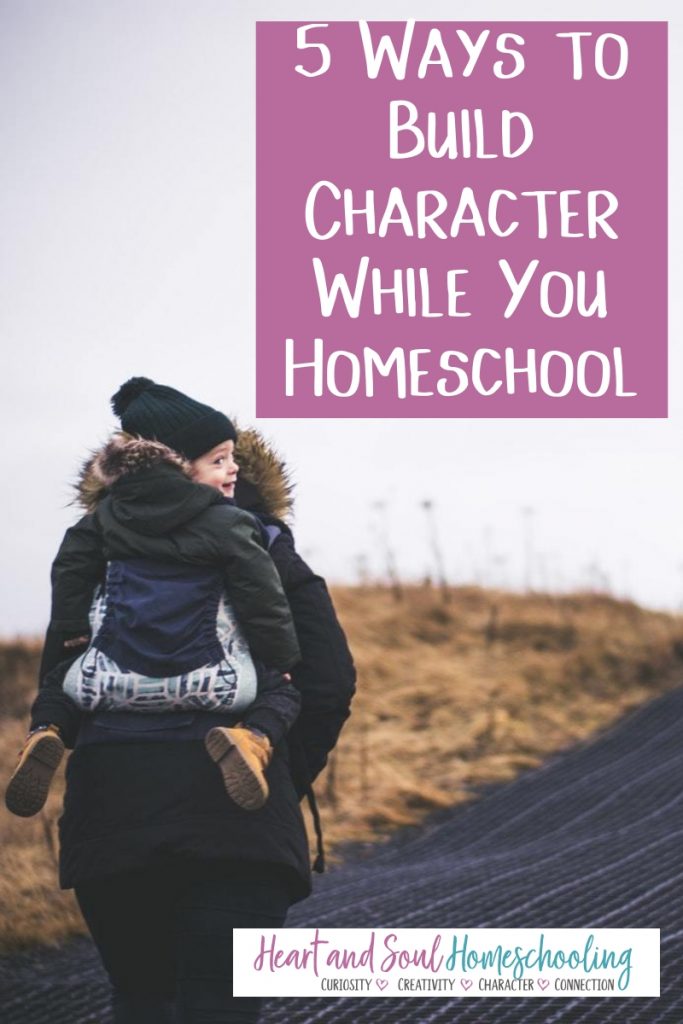 In order to build character in our children, we must train them. I use the word train because teaching isn't enough. You can teach someone how to wash dishes, but training them how to wash them correctly consistently requires more time, instruction and correction.
Building a character trait such as self-discipline is not taught through a simple lesson or one-time instruction. A character trait such as self-discipline requires consistent training through which children learn what it does and doesn't look like, practice exhibiting it in their daily lives and recognizing it in others.
Thankfully we do not have to rely on ourselves to build character in our children. After all, as parents, we often learn right alongside them. One never outgrows building character, it happens throughout our lives!
5 Ways to Build Character While You Homeschool
The Bible is the first place I believe we should start with character training. There are countless stories that provide examples of quality character and others with lacking character. What better place to begin building your children's character than God's Word?
One of my favorite resources for character building through the Bible is the Child Training Bible. This is a great resource that I often use in moments when quality character isn't being exhibited. If you're looking for a Bible class resource (or family Bible study), both my mother and I have used The Narrow Way in our homeschools.
You can use literature to build character through read alouds or personal reading time. Personally, I select books for my teens to read on their own that feature role models with strong character. There is bound to be a title that covers a specific character trait that you're striving to build in your children. Be sure to consider all of your options – fiction, eBooks, biographies, audiobooks, etc. My favorite books to read aloud as part of our character training are The Book of Virtues, Value Tales and The Miller Family Series. Need more ideas? Check out this list of 100+ books!
The character of your children truly does matter! This resource provides fun ways to teach your children Biblical characteristics. The Character Matters set includes a parent and student workbook, activity pack, flash cards and more to make building character fun for your kids and easy for you.
We love doing family movie nights and this is a great time to build your children's character without them even realizing it! The beauty of using movies to teach character is that your children have the opportunity to see it in action and more than likely than notice the lack of quality character as well. If you're not sure where to start with using movies to build character, these 100+ ideas might help!
When my children were younger they loved using charts to keep track of their chores and schoolwork. I used this to my advantage and incorporated the Character Badges program into our home and homeschool. Children that enjoy tracking their tasks, behavior and do well with a rewards system will find this both fun and engaging!
Building character is an essential part of our children's education. Quality character will be more valuable to them throughout their life than Algebra or Chemistry. Another benefit? Focusing on character building can refresh your homeschool!
How do you focus on building the character of your children as part of your homeschool journey?

__________________________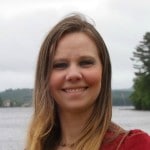 Misty is a Daughter of THE King, Texas girl, Navy brat at heart, loving Fisherman's wife, blessed homeschooling mother of 2, founder of Year Round Homeschooling and author of Beautiful Ashes. She is passionate about being real through every stage of life and encouraging homeschool moms throughout their homeschool journey. Her heart is full of ideas and passions, but the hours in her day never multiply to get it all done. Misty enjoys reading, music and essential oils in her spare time. You can find her on Facebook, Twitter, Pinterest and Instagram.
You might also like to read:
Habits and Character: Thoughts from Charlotte Mason
Choosing a Bible Verse to Guide your Homeschool
7 Essential Character Traits you Should Teach your Children
Building Character with the Family Honor Plate
Nurturing Relationships in Homeschool Families
How to Teach Character to your Kids