A Literature-Rich Approach to Language Arts
When I first began looking for a language arts curriculum years ago, I wanted to find something that would encourage a love of words in general. Drill worksheets have their place and work well for some children, but I wanted something different that was more true to our delight-directed learning style.
I looked for something that would help my daughters love reading, writing, and have a positive attitude toward the written word. Simply put, I didn't want them to dread grammar, spelling, and diagramming sentences that can often take the life out of language arts.

In my search, I found Learning Language Arts through Literature from Common Sense Press. I couldn't have designed a more aptly fitting language arts curriculum for our learning style. We've enjoyed it so much that I've used it for all three of my daughters at various levels and I thoroughly recommend it.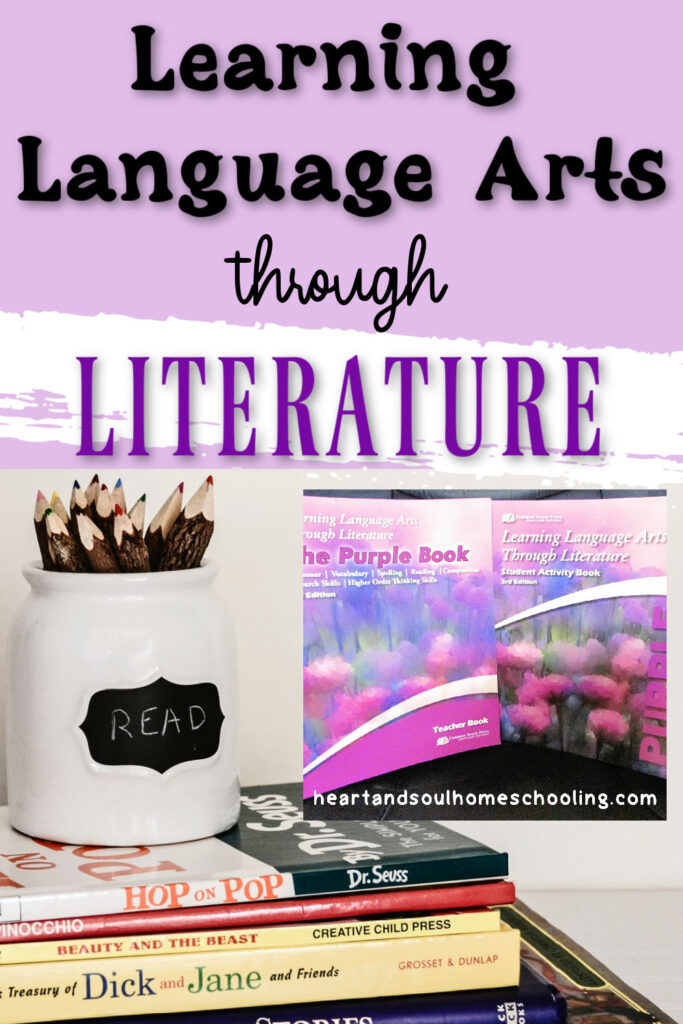 What is Learning Language Arts through Literature?
Learning Language Arts through Literature is a homeschool curriculum that covers spelling, grammar, writing, vocabulary, and reading all in one. It not only simplifies the process of language arts for children, it makes it easier on homeschool parents. And it does it all with great books as the foundation.
Learning Language Arts through Literature, or LLATL as it's commonly referred to in homeschool circles, is available in beginner elementary levels all the way through high school. The series is color-coded rather than by specific grades, which also helps when you're trying to get rid of the public school mindset of grades by age and focus on maturity and ability instead. Of course, ages and grades are used as a guideline to choose a level so you aren't shooting in the dark either. Just keep in mind that it's flexible. I think that's a good thing, too.
LLATL is economical because it combines all of the language arts disciplines into one curriculum. That means you don't have to keep track of several different resources and hope that they work well together. That's a bonus, in my opinion! All you need to add are the companion books, which can be easily purchased or found at the library.
We've been using the Purple Book, which is geared for roughly the fifth grade. There is a student book and a teacher book in the set. The teacher book has an answer key and suggested teaching points while the student book has thorough instructions and assignments to complete in workbook format.
What's included in the Purple Book?
36 weekly lessons divided into easy-to-use daily plans. Teacher friendly, with little or no preparation needed!
Everyday Words: Students hone in on grammar skills through dictation and writing exercises.
Speech Making and Oral Presentation Units: Students learn how to make oral presentations such as speeches and stories.
Poetry Unit: Additional creative writing and expression are taught extensively using poetry.
Four Book Studies
 Each book study contains a summary, vocabulary skills, reading comprehension, and exciting activities.
The Skills Index provides an easy skill reference.
Review Activities follow most lessons providing additional skill practice.
Assessments help teachers to evaluate student's progress.
In addition to the four book studies, there are passages from other books, poems, and folk tales included in the lessons. For instance, children learn everyday words in passages taken from Mr. Popper's Penguins, Strawberry Girl, and the Star Spangled Banner, plus more.
Our Favorite Language Arts Curriculum
Learning Language Arts through Literature is our favorite homeschool language arts curriculum because:
It uses great books as the basis for the lessons.
It encourages the love of reading.
It fosters independent learning skills.
It's affordable.
It's comprehensive, including grammar, vocabulary, spelling, reading, composition, research skills, and higher order thinking skills all in one curriculum.
LLATL makes language arts painless for both students and homeschool teachers. Win-win!
Learn more about Common Sense Press
You can view the Purple Book Table of Contents here to get an idea of the format:
You may also review a sample lesson here: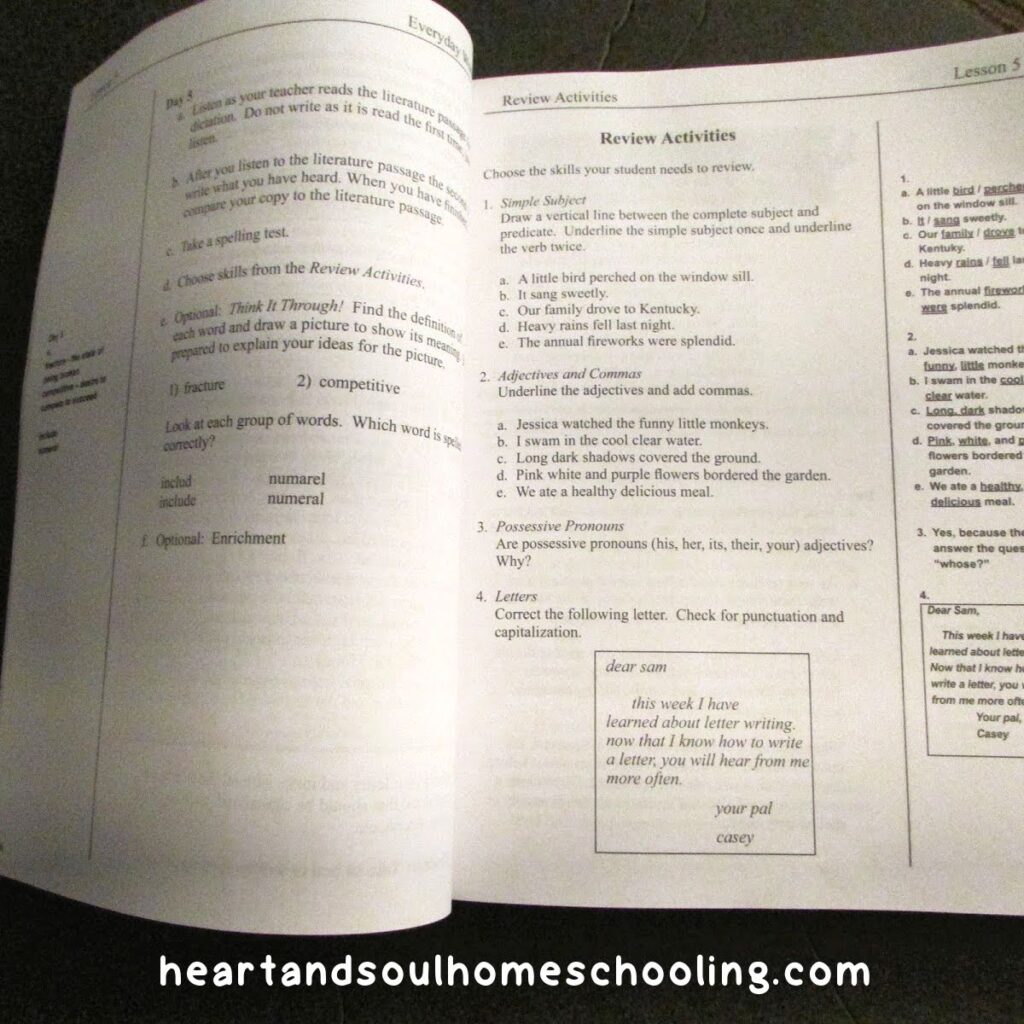 Common Sense Press is offering 15% off of your homeschool curriculum purchase when you use coupon code Summer2020 at checkout. Coupon code is valid through August 31, 2020. Don't miss this opportunity to get some great homeschool curriculum at a discount.
Common Sense Press Homeschool Curriculum Giveaway
Common Sense Press is hosting a homeschool curriculum giveaway valued at $86. The winner will choose one Learning Language Arts Through Literature teacher/student set AND one Great Science Adventures.
Enter below for your chance to win!
Giveaway is open through August 24, 2020. Products shipped only to USA addresses.