Sale!
Creative Writing for Kids Printable Set
Ready for a lesson in creative writing for kids? These pages will encourage kids to use their imaginations, outline, write, and draw their stories. They'll also learn about the essential elements of a story and how to put it all together.
Description
Creative Writing for Kids Printable Set
Is creative writing a struggle for your kids? Need something to add a little delight-directed learning to your writing lessons? This Creative Writing for Kids printable set will add some fun to your homeschool language arts time!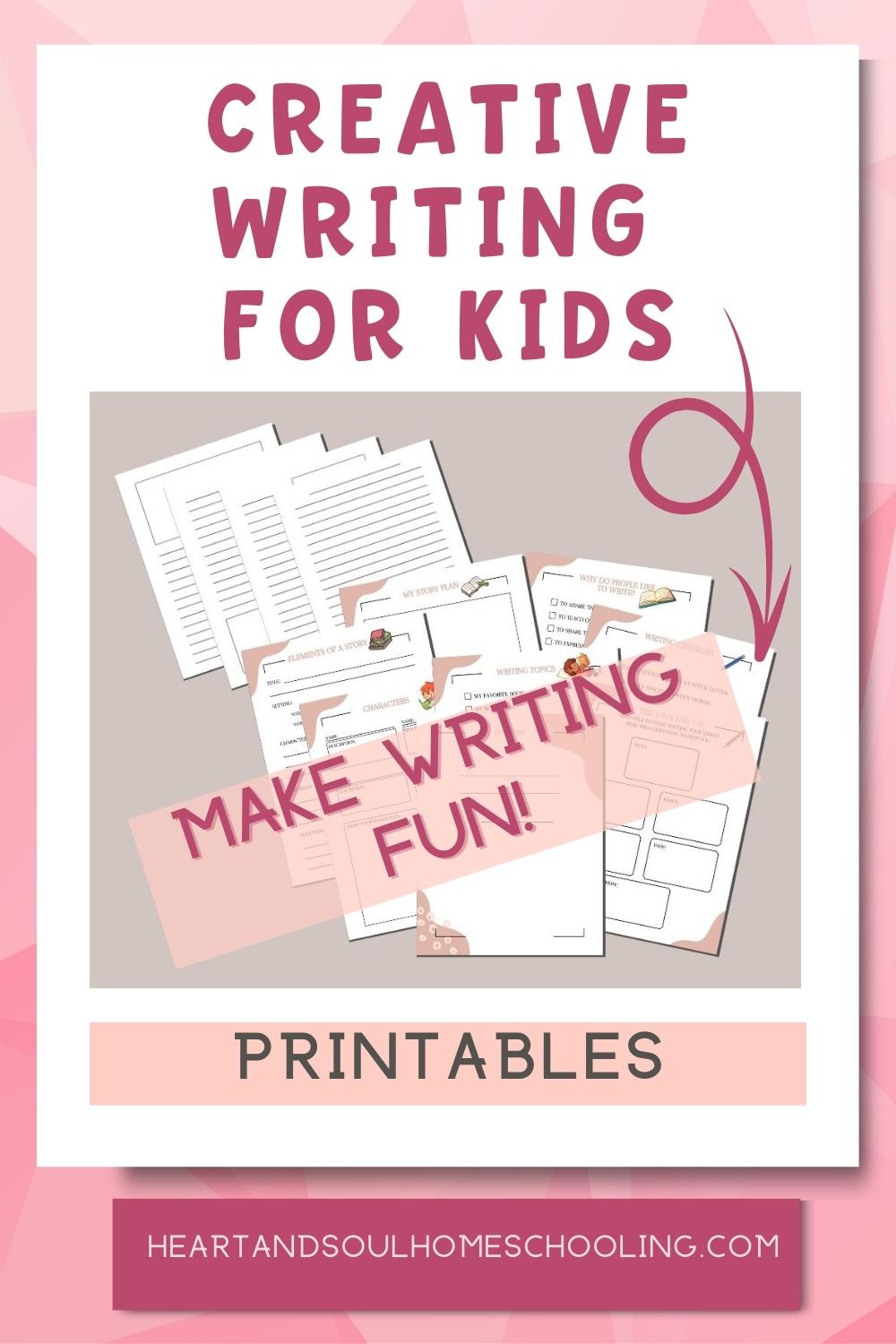 Give your kids some fun inspiration for creative writing with this set of printable activity pages.
It includes the following activities:
Elements of a Story: a page to record Title, Characters, Setting, Problem, Solution
Characters: a page to name, describe, and draw their characters
My Story Plan: a page for outlining the story
The 5 W's and 1 H: a page to answer questions to build the story
There are writing prompts, story starters, and plenty of space to draw and write.
Creative writing printables can help make writing fun for kids! Writing prompts, plenty of room to write and draw, plus outline and learn the elements of a good story.
I don't usually like to put arbitrary grade levels on things because the truth is, it varies by age and ability. There are second graders who are ready for this work, while some sixth graders might struggle with it. You know your child best — you can adapt resources as need be to suit their learning needs. With that said, the general age range for this is grades 3-6.
12 pages, pdf, instant download.
You might also be interested in these posts and resources related to creative writing:
Christmas Writing Prompts for Kids
30 Summer Writing Prompts with Free Printable Journal
Writers in Residence: a Comprehensive Homeschool Writing Curriculum
How to Encourage Creative Writing in your Homeschool