10 Best National Parks to Visit with Kids
Our National Parks provide a great opportunity for memorable family vacations. But which National Parks are the best to visit with kids? I've gathered up the info for you, along with my personal experience, and a free printable to help you include some educational activities for the kids, too.
Don't forget your free printable National Parks for Kids research pages below!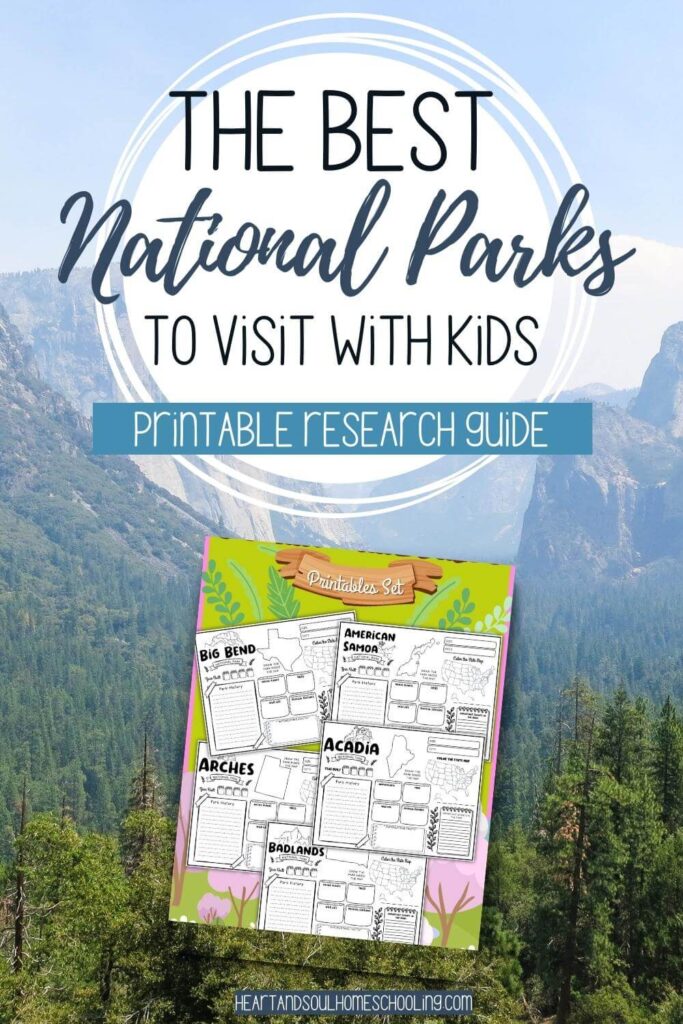 National Parks for Family Vacations
If you're trying to decide on a National Park to visit as a family, you'll want to know which are among the best to see with kids. To make it easier for you, I've already done most of the homework. These are a handful of some of the best National Parks for kids that you need to add to your bucket list.
Speaking of homework, you'll want to print out this fun and educational National Parks research guide for the kids to complete. Whether you're going in person or just taking a virtual field trip, this is a fun project for the kids. It's a great way to study United States geography, too! While you're at it, you'll want to check out these fun games to learn the 50 states.
This free printable set features 5 of the 10 National Parks for Kids listed here in this post. Just enter your email in the form below and you'll receive instant access!
Can you believe that there are 63 National Parks sprawled out all across the country? Maybe what is even more impressive, is that each one of them offers its visitors something truly unique and special.
Whether it's majestic scenery, an abundance of outdoor activities, or perhaps for you, it's the fascinating history that's just waiting to be dug up? Rest assured that there's plenty of things to keep everyone happy, regardless of which one you visit.
If you would like a complete set of all 63 National Parks, you can find it in my store right here:
Acadia National Park
Maine
Nestled along with the highest point of Maine's Atlantic coastline, Acadia National Park is a woodland and rocky beach paradise that offers fabulous views, along with all kinds of things to do for outdoor enthusiasts. The park has over 158 miles of hiking trails and 27 miles of historic motor roads. Visitors especially enjoy traveling to the region during the fall, when the autumn-colored foliage is absolutely stunning.
Bar Harbor is the beautiful gateway city that will take you into Acadia. While you're there, be sure to check out its many great restaurants, adorable little shops, and spectacular scenery.
Thunder Hole is a popular destination, where you can witness the ocean clapping into the rocky shores. Cadillac Mountain is the highest point along the eastern coast of the United States, offering hikers the very first glimpse of a morning sunrise. But don't worry. The mountain's breathtaking views can also be seen traveling by car to the summit.
Acadia is our personal family favorite. We lived nearby for years and visited often. We even had a yearly pass so we could enjoy Sand Beach and Mt. Desert Island any time. So many great family memories! Acadia National Park will always be our favorite for that reason. If you like nature study in your homeschool, you can't go wrong with Acadia!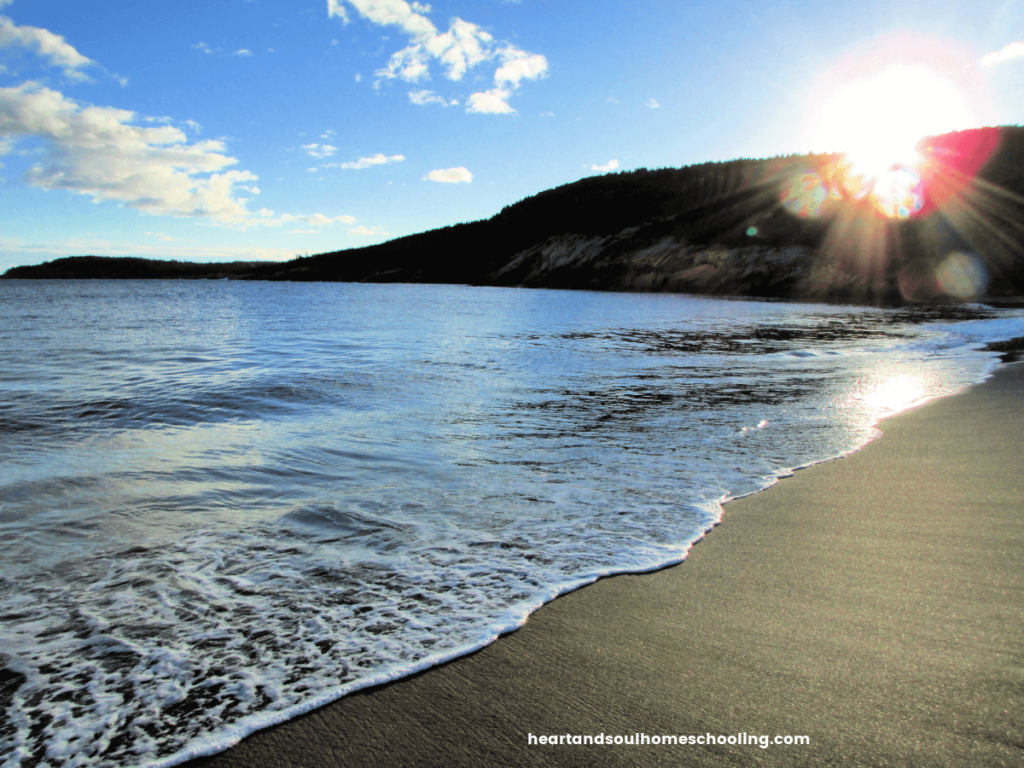 Great Smoky Mountains National Park
Tennessee/ North Carolina
With its lush green forests, cascading waterfalls, and tree-covered mountains, it's no wonder why the Great Smoky Mountains National Park receives right around 12 million visitors every year. There's no entry fee to get into the park, while the main entrance is located just beyond the gateway touristy cities of Gatlinburg and Pigeon Forge. There you will find all kinds of different little shops, entertainment, museums, restaurants, and vacation rentals.
Cades Cove offers not only spectacular scenery and historic homesteads to visit but also wildlife viewing opportunities where you might witness spotted deer, turkey, coyote, raccoon, and black bear. Visitors also enjoy climbing Clingman's Dome, the highest point of elevation in the park (6,643 feet), where you can walk up to the top of an observation deck and marvel at the 360-degree panoramic view of the Smokies. Newfound Gap is another popular park destination that comes with spectacular views. It's also where you'll run across the famous Appalachian Trail.
Rocky Mountain National Park
Colorado
If you've never laid eyes on the snow-capped mountains of Colorado before, just know that you haven't lived yet. There's just something mysteriously ancient about these rugged giants, which leave their visitors in a kind of awestruck trance. Located about 70 miles north of Denver, the Rocky Mountain National Park not only provides incredible scenery, but outdoor enthusiasts also enjoy fishing, hiking, mountain-climbing, horseback riding, camping, and some of the best scenic drives in the country. During the winter, popular activities include skiing, snowboarding, and snowmobiling.
A few of the places that are a must-see during your visit include the Emerald Lake Trail, a moderate hike that features a pristine lake that's surrounded by jagged mountains. Bear Lake is another destination that has a tranquil scenic view. The Mount Evans Scenic Byway is the highest paved road in all of North America, making it a popular thing to do as well.
Grand Canyon
Arizona
To be perfectly blunt about it, there isn't a photograph or postcard on earth that gives the Grand Canyon the justice that it deserves. So instead of admiring it on the internet, the only solution would be for you and your family to visit it sometime. Whitewater rafting the Colorado River or taking a helicopter ride over the canyon are just two epic ways to witness it. Camping beneath the stars, hiking, biking, and donkey riding are a few others.
The South Rim is considered the most popular part of the canyon to visit, but if you'd prefer an escape from all the people, we encourage you to set out on the North Rim part of the canyon. You also don't want to miss out on the rare opportunity to see a sunrise or sunset over the Grand Canyon, so set your alarm clock early.
Bryce Canyon
Utah
Known for its unique hoodoo rock formations, Bryce Canyon offers hiking, camping, and ranger-led programs that teach kids about the geology and ecology of the park. Hoodoos are irregular columns of rock and Bryce Canyon has the largest concentration of them on Earth.
Bryce Canyon has some of the darkest night skies in the country, so it's perfect for aspiring astronomists to have a clear view of the stars.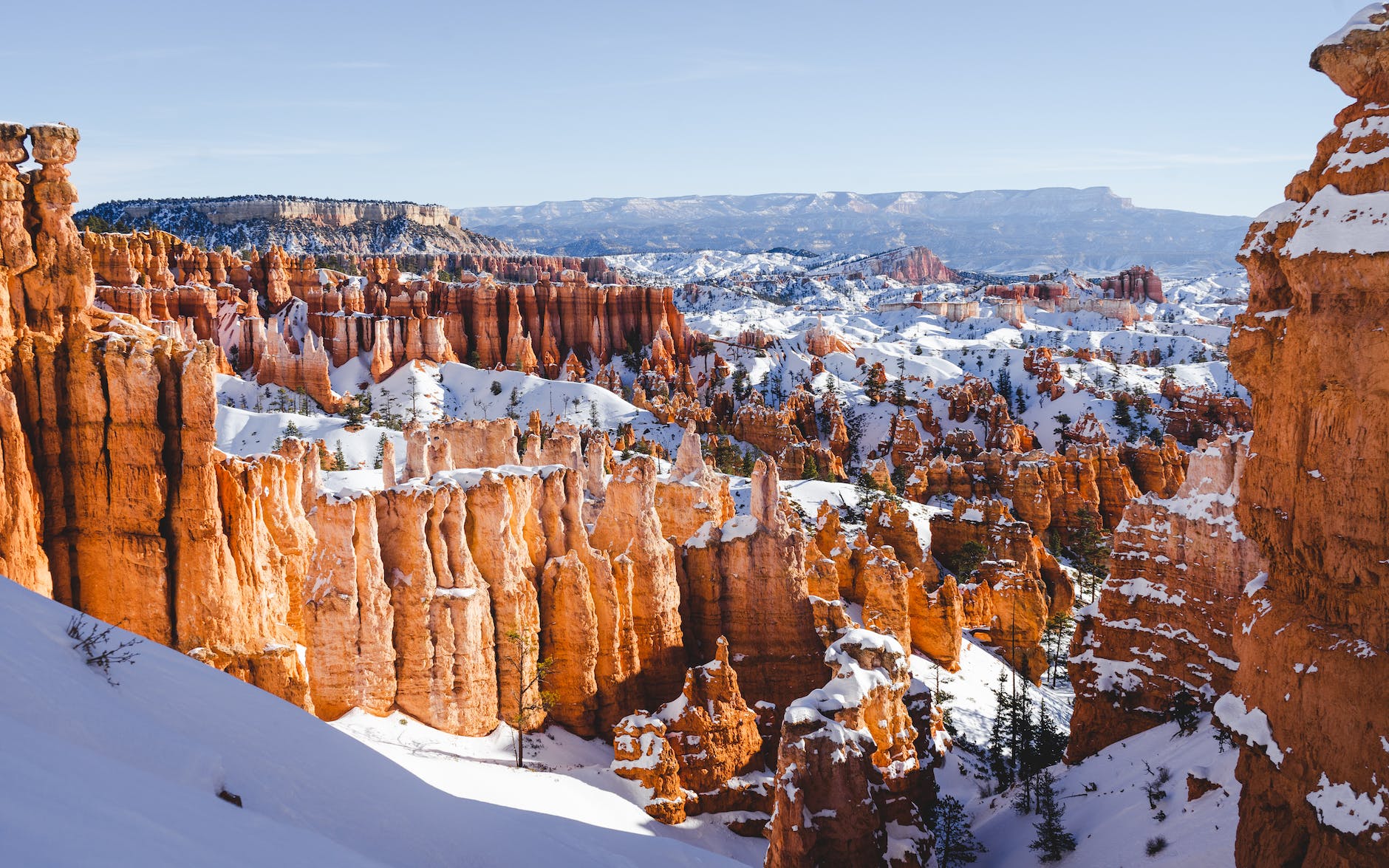 Everglades
Florida
Everglades National Park offers airboat tours, hiking, camping, and ranger-led programs that allow families to explore the unique ecosystem of the park.
The Everglades are the largest subtropical wilderness in the United States. There are multiple endangered species, such as the manatee, that make their home there.
You can check out webcams and even get free lesson plans on the website.
Grand Teton National Park
Wyoming
For those of you planning an upcoming family trip to Yellowstone, don't make the colossal mistake of traveling clear across the country and not stopping in at the Grand Teton National Park. First off, there's only about an hour's drive that separates the two parks. Another reason is that the Tetons will leave you completely mesmerized by their rugged beauty. The nearby town of Jackson Hole is where you will stumble upon all kinds of lodging, ski resorts, restaurants, music, and entertainment to keep you busy.
Jenny Lake and Jackson Lake are two alpine lakes that provide visitors with hiking, biking, camping, fishing, and boating opportunities. And if you enjoy history, you're in for a real treat at Mormon Row, which is made up of several historic homesteads that are surrounded by epic views of the Tetons. Wildlife viewing is another popular activity, where you might spot grizzly, black bear, bison, moose, and antelope.
Shenandoah National Park
Virginia
Shenandoah offers hiking, camping, fishing, and ranger-led programs that showcase the park's waterfalls, wildlife, and scenic views. You'd never guess that Shenandoah National Park is only 75 miles outside the city of Washington, D.C.
Wildflowers are abundant here, making it an awesome place for budding naturalists to do nature and botany studies. That's just a part of what puts it on the list of the best national parks for kids, especially homeschoolers!
Not able to visit in person? Try a virtual field trip with these live webcams place throughout the park!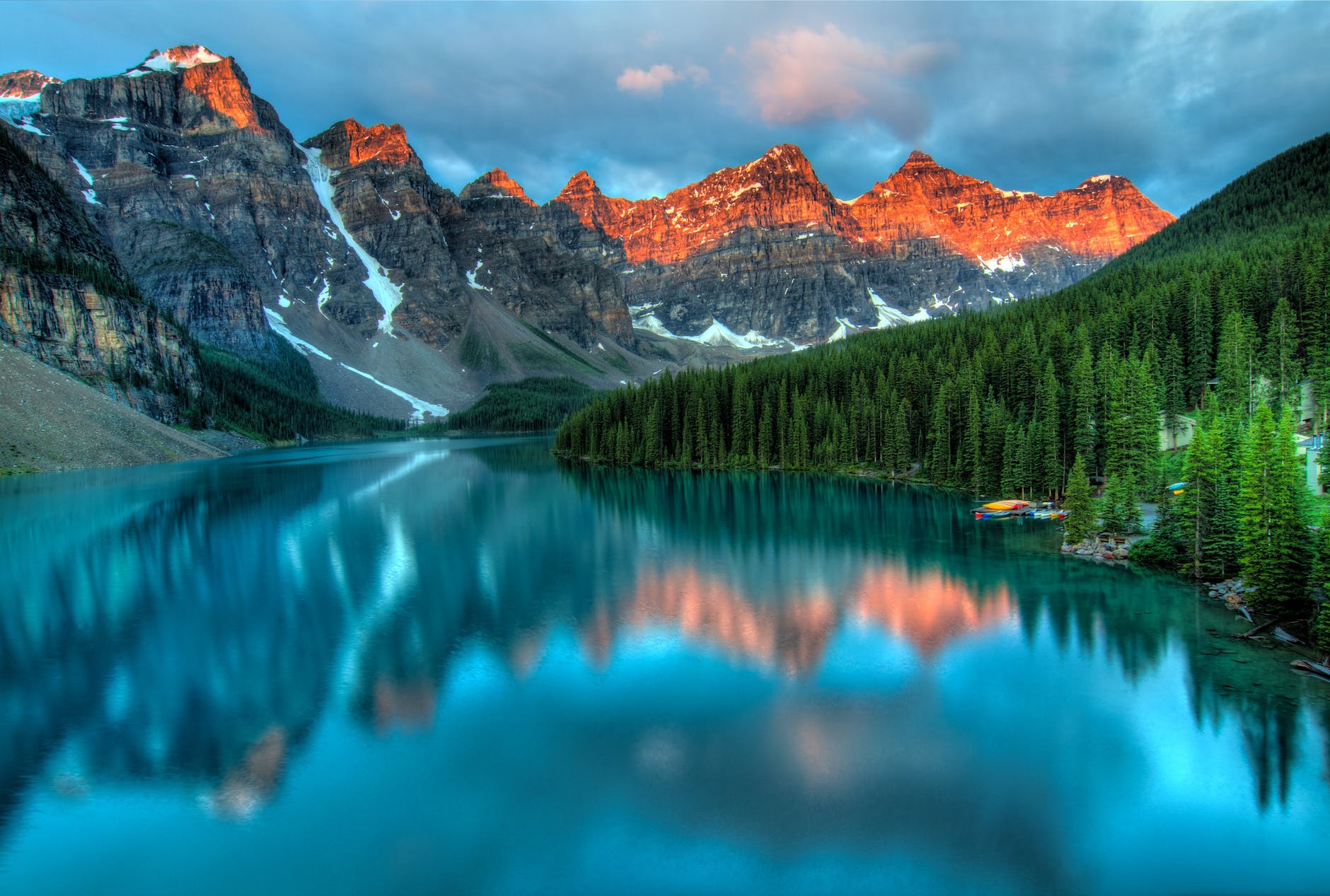 Yellowstone
Wyoming
Holding the honor of America's oldest national park, Yellowstone unquestionably should be towards the top of everyone's bucket list for places they need to visit during their lifetime. There are so many jaw-dropping views that await you, from canyon walls that have been splashed in red, dense forests, huge waterfalls, geysers, and peaceful alpine lakes.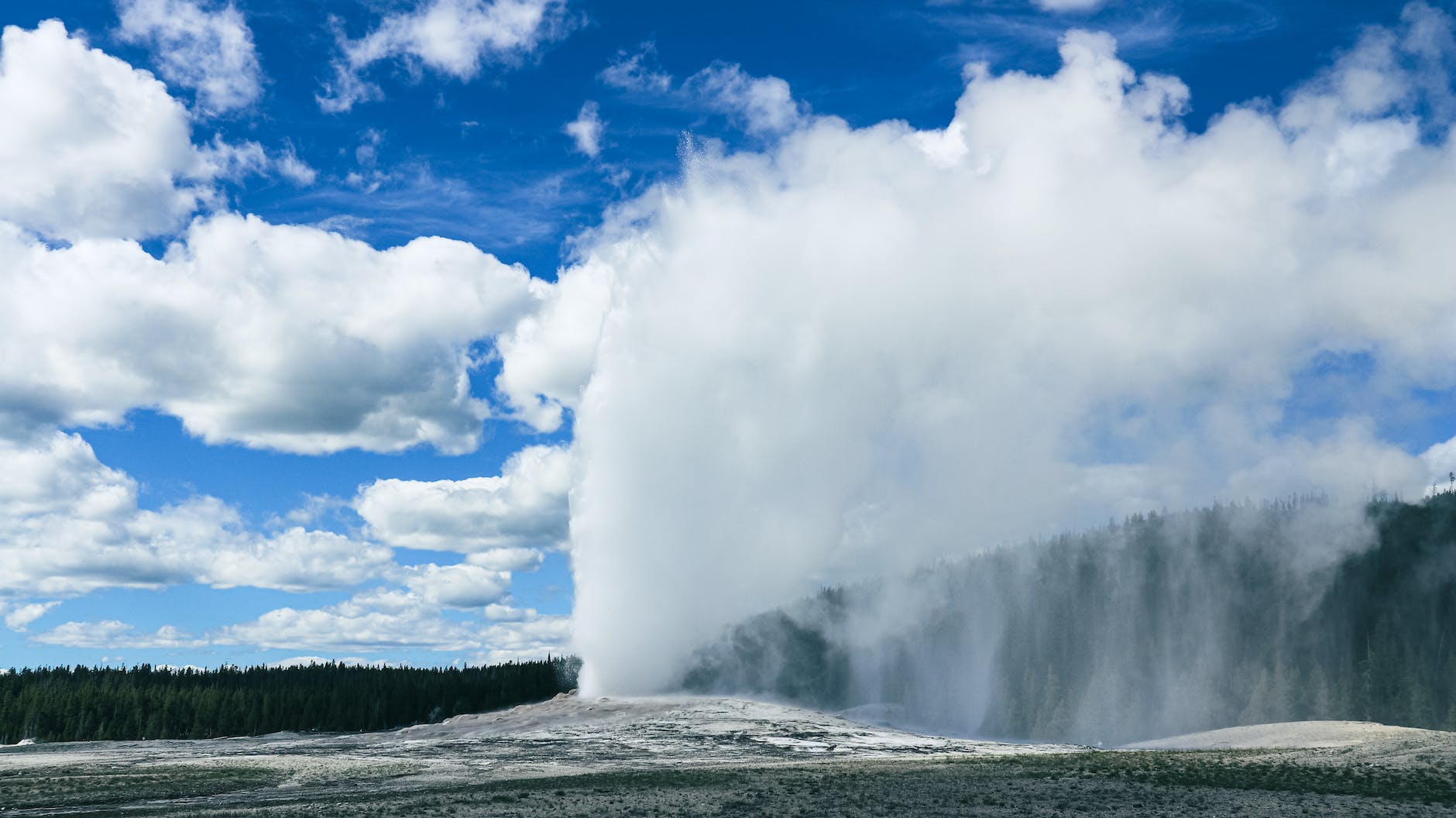 A few of the best things to see in the park include Old Faithful, a geyser that erupts almost like clockwork. The Grand Canyon of the Yellowstone features a stunningly-beautiful waterfall, while Grand Prismatic Spring is a thermal wonder known for its bright dazzling colors. Hayden Valley and Lamar Valley are where you're sure to see plenty of bison and other fascinating wildlife. Backpacking, day-hiking, horseback riding, camping, and fishing, are just a few of the outdoor activities that you can do there.
Yosemite
California
While Yosemite may be especially known for its majestic roaring waterfalls, the park is also home to giant ancient sequoias, picturesque meadows, and valleys, unique rock formations, along a vast wilderness that will leave you in awe. Though it reaches an immense 1,200 square miles, most of its visitors settle for only 8 square miles of the Yosemite Valley.
Glacier Point is a popular overlook that has striking views of Half Dome and the Yosemite Valley. You can hike or drive there, but the road for vehicles is only accessible from May until about October or November, depending upon weather conditions. Then there's the Tunnel View Lookout, the view that was said to have made Ansel Adams famous. Some of the popular activities to do in the park include fishing, boating, rafting, swimming, hiking, and mountain climbing.
Zion National park
Utah
For those of you that have a love for hiking and being outdoors, you'll be thrilled to know that Zion National Park has some of the best trails for hiking in the country. There you will discover red and pink towering sandstone cliffs, narrow canyons and arches, waterfalls, and the famous Virgin River. There's also fascinating evidence that this desert oasis was once occupied by the ancient Anasazi people. The list of outdoor activities to take advantage of are endless, from camping, biking, horseback riding, ATV riding, kayaking, along with perfect conditions for viewing the starry night sky.
Although the trail to Angels Landing is considered to be strenuous, the payoff far exceeds that for those that are up for such an adventure. Kolob Canyons is another popular destination that provides some of the most unmatched scenery in the entire country. And should you make the smart decision to venture beneath the high canyon walls of The Narrows, rest assured that you've never hiked anything quite like it!
National Parks for Kids
These are just a few examples of the many national parks that are great for families with children. When planning a trip, be sure to check the park's website for information on family-friendly activities and programs, as well as any restrictions or safety guidelines.
Scattered all throughout the country, these National Parks are among the best places to visit. Each one offers its visitors amazing scenery, dozens of thrilling activities, and a rich history worth investigating. A trip to a National Park can be a favorite family memory for years to come!
Which of these National Parks for kids do you plan on visiting soon?
FAQ
How many National Parks are there in the United States?

There are currently 63 national parks in the United States. Here is a list of all of them in alphabetical order:

Acadia National Park
American Samoa National Park
Arches National Park
Badlands National Park
Big Bend National Park
Biscayne National Park
Black Canyon of the Gunnison National Park
Bryce Canyon National Park
Canyonlands National Park
Capitol Reef National Park
Carlsbad Caverns National Park
Channel Islands National Park
Congaree National Park
Crater Lake National Park
Cuyahoga Valley National Park
Death Valley National Park
Denali National Park and Preserve
Dry Tortugas National Park
Everglades National Park
Gates of the Arctic National Park and Preserve
Gateway Arch National Park
Glacier Bay National Park and Preserve
Glacier National Park
Grand Canyon National Park
Grand Teton National Park
Great Basin National Park
Great Sand Dunes National Park and Preserve
Great Smoky Mountains National Park
Guadalupe Mountains National Park
Haleakalā National Park
Hawaiʻi Volcanoes National Park
Hot Springs National Park
Indiana Dunes National Park
Isle Royale National Park
Joshua Tree National Park
Katmai National Park and Preserve
Kenai Fjords National Park
Kings Canyon National Park
Kobuk Valley National Park
Lake Clark National Park and Preserve
Lassen Volcanic National Park
Mammoth Cave National Park
Mesa Verde National Park
Mount Rainier National Park
North Cascades National Park
Olympic National Park
Petrified Forest National Park
Pinnacles National Park
Redwood National and State Parks
Rocky Mountain National Park
Saguaro National Park
Sequoia National Park
Shenandoah National Park
Theodore Roosevelt National Park
Virgin Islands National Park
Voyageurs National Park
Wind Cave National Park
Wrangell-St. Elias National Park and Preserve
Yellowstone National Park
Yosemite National Park
Zion National Park
White Sands National Park
New River Gorge National Park and Preserve