Our Homeschool Essentials
From time to time I take an inventory of our homeschooling, as most homeschool moms do, and look at what is working and what isn't. I also like to get a little nostalgic and look over the past few years to see what has consistently been a staple in our homeschool.  I could make a list of very specific resources we've used and loved, or be more general about certain techniques like lapbooking or unit studies or delight-directed learning. I could also list certain character qualities that are necessary for homeschooling — patience, perseverance, diligence, and so on. For the purposes of listing our homeschool essentials that have consistently been at the heart of our everyday learning since the beginning, three things come to mind right away.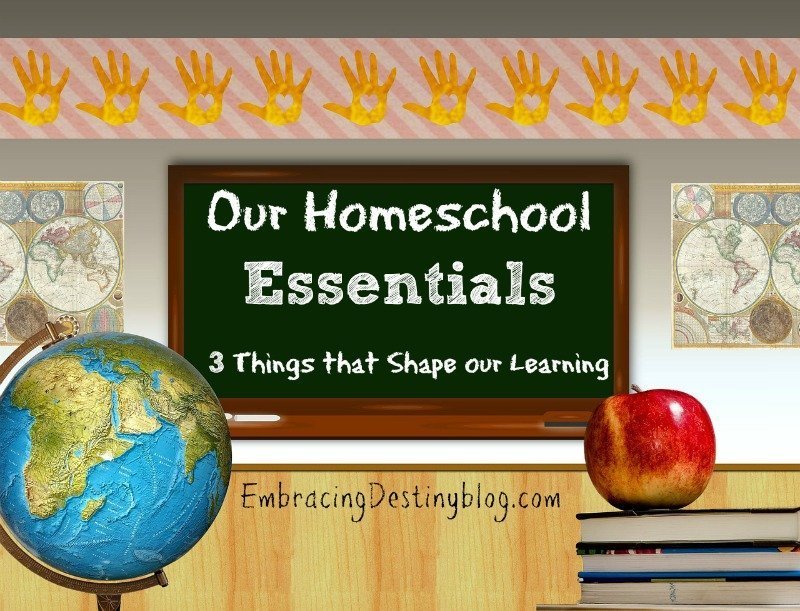 Our Homeschool Essentials
Books ~
Obviously, this is a pretty broad category, but books are an essential ingredient to our learning. We have often used living books in place of textbooks (though we've used those too.)  All three of my girls have a love of reading and choose books as a pastime for their free moments as well as their learning time. I'm blessed to share my love of reading with them and I never take that for granted! The librarians have been on a first-name basis with us in many places we've lived. We've even learned how to adjust to reading on a Kindle, just so we can increase our own home library without adding more bookshelves to our already overflowing collection. I wrote more on this subject in this post:
Because it's good to get out and experience the world rather than just reading about it, field trips have been integral to our homeschooling.  We've lived in five different states, which has given us a chance to see lots of different scenery and historic sites. Not all field trips have to be expensive, either. Many local places offer free (or reduced rate for homeschoolers) tours.  I wrote more on our field trip experiences in this post:
This is the intangible yet essential element at the center of all we do. It's our relationship with each other as a family, with the world, and with our Creator. Relationship is at the heart of learning valuable life skills, planning for the future, and discovering individual purpose. As Christians, we believe that a personal relationship with Jesus is key, not just dogmatic ritual. I know that as their mom, it's my privilege to reach not just my daughters' minds, but their hearts. I love being here for them as they grow and change and develop their distinct personalities.  I wrote more about this subject in this post: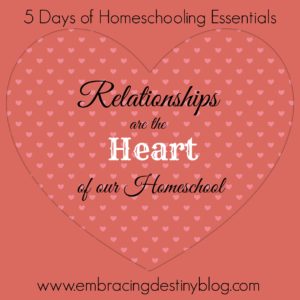 These three things have been homeschool essentials that consistently shape our learning.
What are your homeschool essentials?
Read more from the iHomeschool Network bloggers: