9 Tips for Planning a Thanksgiving Dinner
Even the most well-prepared person may feel nervous about planning out Thanksgiving dinner. There are a lot of expectations about this family holiday and the meal is the central part. However, you may use the suggestions below to help you prepare for any holiday meal you might be hosting, not just Thanksgiving.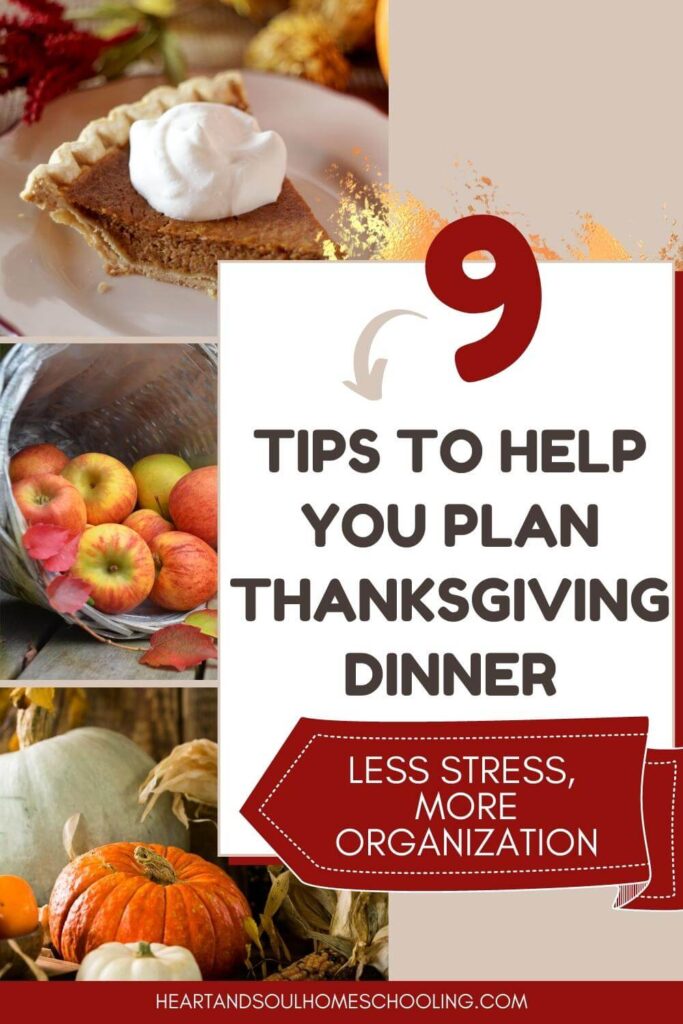 How to Plan a Thanksgiving Dinner
Design a checklist
Grab a notepad, and write a list. Then, to track your preparation progress, use the checklist. Investing 15 to 20 minutes in it can spare you a lot of worry in the days to come. But, first, decide which task will be accomplished on the day and create a preliminary draft of your timetable.
Identify your meal options.
You should first confirm who will bring what. This will give you a general idea of the options you have for your menu. You can even consider distributing thanksgiving flyers if it's a big gathering.
Create a delicious menu.
Make a list of the ingredients you wish to use in your meals after deciding on your menu. To ensure easy access to the list, print it out and put it somewhere convenient. Set up a timetable for when to buy which ingredients on which days. You might want to consider your family's varying tastes, sensitivities, and dislikes. Do some people require gluten-free foods? Vegetarian? Low salt or low sugar? You might be able to accommodate different needs if you plan ahead.
Prepare everything beforehand
Salad preparation and dessert preparation are examples of jobs that may finish a day or two beforehand. Try checking off your list in advance to reduce stress on the big day.
Plan your grocery and preparation trips.
Make doubly sure to save enough time in advance of the big day. Try to keep Wednesday free for any last minute details, and then start working that evening.
Don't forget drinks
Are you planning to designate a soda and water space? You'll likely be busy on Thanksgiving, so let your visitors help. Consider arranging bottles on a tray alongside an ice bucket. If you're expecting a huge gathering, put coolers filled with ice outside where folks can grab bottles.
Presenting dish tags
One of our favorite ways to save time is this. Each recipe should be matched with a serving dish and marked with a sticky note. In this manner, it will be simpler to assign certain responsibilities if someone inquires about how they may assist on the day, thanks to the labels.
Clean your kitchen
Often visitors congregate in the kitchen. Give your kitchen a thorough cleaning ahead of time rather than worrying about it. Even though it won't remain immaculate until Thanksgiving, you'll only need to make a few minor adjustments before your visitors come. 
Get your festive tablecloths
Check them for stains before setting the table. After washing them, immediately fold them after drying them. Then, put them in the storage room on coathangers to prevent excessive wrinkling.
Final thoughts
To make your thanksgiving stand out amongst the rest, you can get creative and unique thanksgiving flyers or artsy thanksgiving posters to catch the eye of your guests! While planning for the impending Thanksgiving holiday meal, it helps to be as orderly as possible. The evenings are getting shorter, and your visitors are supposed to be here, so you already have a ton of work ahead of you. Instead of waiting until you have more time constraints, it is a good idea to start deciding what you want to present. These suggestions can help you become more organized so that this Thanksgiving will be one of the best!