Virtual Field Trip: Elizabeth Cady Stanton House
Though Seneca Falls, NY, seems to be best remembered as the basis for Bedford Falls, the fictional town in the classic Christmas movie It's a Wonderful Life, it's actually the birthplace of the women's rights movement in the United States.  My husband and I toured Elizabeth Cady Stanton's home on a trip to the Finger Lakes region of New York in 1996. It was inspiring to me to see where she lived and the church where the Seneca Falls Convention had been held.
Virtual Field Trip: Elizabeth Cady Stanton House
Elizabeth Cady Stanton's house was declared a National Historic Landmark in 1965.  I definitely recommend it as a homeschool field trip if you're able to go!  If you can't make it in person, you can do the next best thing and take a virtual field trip by visiting the National Park Service website.
You'll find more photos of both the inside and outside of her home, along with more detailed descriptions.  The house is smaller now than it was originally, but it is otherwise preserved as it was when she lived there.
Elizabeth Cady Stanton was a fascinating and intelligent woman who stood strong in the fight for women's equal rights. Unfortunately, she passed away before she saw women get the right to vote with the 19th Amendment. In fact, only one woman who was in attendance at that Seneca Falls Convention in 1848 was still alive by the time women won the right to vote.
Learn More about Elizabeth Cady Stanton:
Read Elizabeth Cady Stanton's eloquent and impassioned speech to Congress in 1892 (she was 77 at the time) in support of an amendment allowing women the right to vote: Solitude of Self.
Free short video on Amazon about Elizabeth Cady Stanton and Susan B. Anthony
Don't forget to download your free printable biography report sheet!
You're invited to join the community inspired by this series, as we strive to inspire, encourage and empower our readers in everything homeschooling.
Please consider subscribing to my email newsletter so that you won't miss any updates. You can also follow me on Pinterest, Twitter, and Facebook.
Read more of this series by clicking the image below: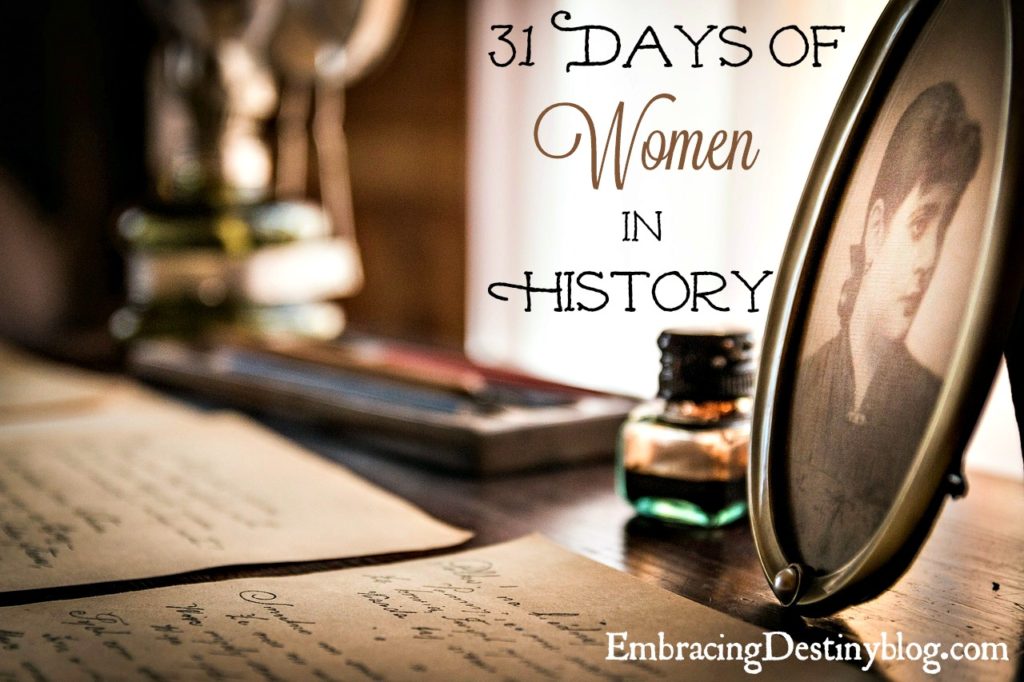 Part of the series with 26 homeschool bloggers: