Lapbook lessons are a fun, hands-on and creative way to learn. Kids love being able to use their creativity and imagination to display what they've learned, which also helps them to remember what they've learned and refer to it again and again. We've been using lapbooking in our homeschool since 2009.
The purpose of a lapbook is to engage students in a hands-on learning experience that encourages creativity, critical thinking, and organization skills. It allows students to actively participate in their own learning process by researching, organizing information, and creating visual representations of their knowledge.
Lapbooks can be personalized and customized to fit individual learning styles and preferences. They can be shared and presented to others, including official homeschool portfolio reviews or just for family and friends, to demonstrate what the student has learned. Lapbooks are often a fun and interactive alternative to traditional worksheets and reports, providing a unique way for students to showcase their understanding of a subject.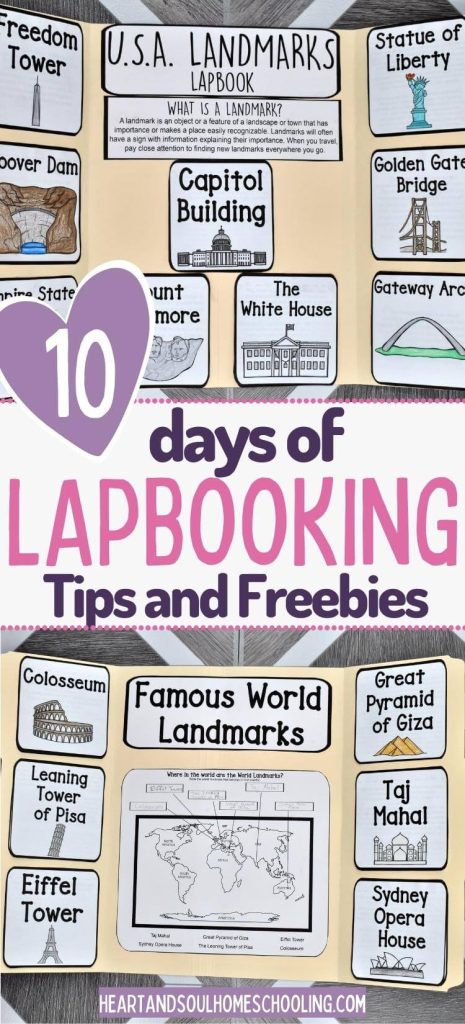 All about Lapbooking Series
Welcome to the 10 Days of Lapbooking in your Homeschool series! If you ever wanted to learn about lapbooking and how it can work in your homeschool, you've come to the right place! I'll be sharing all about this learning tool, along with some fun freebies, so be sure to bookmark or pin this page. All of the posts in the series will be listed below as they become available, beginning June 12, 2023.
You can also subscribe to my email updates delivered straight to your inbox so you never miss a post.
Lapbooking in Your Homeschool: Tips and Freebies
Literature Lapbooks
Holiday Lapbooks
Early Learning Lapbooks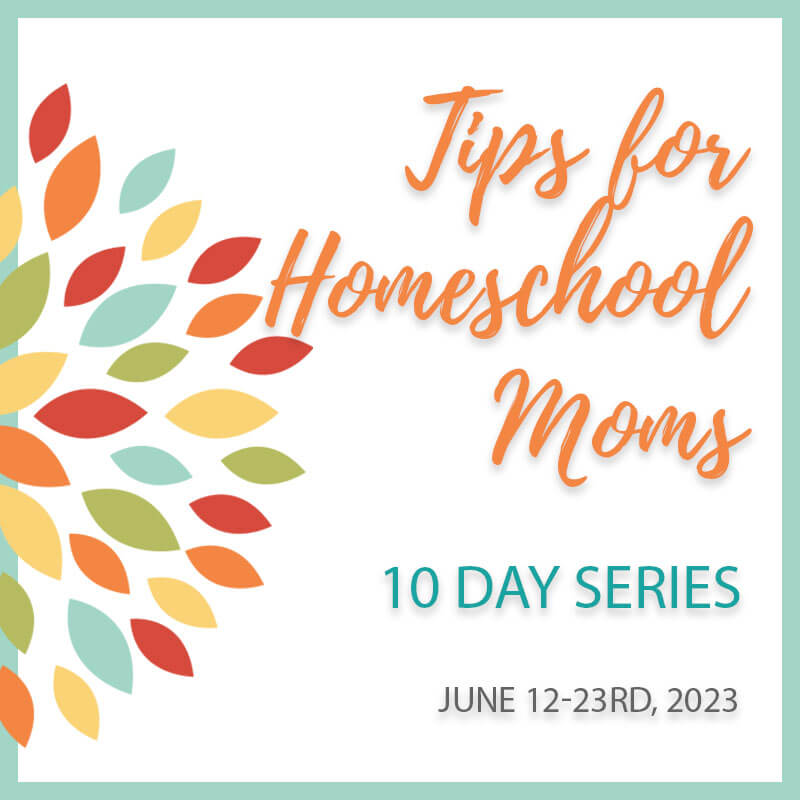 My blogging friends will each be covering a different topic as well, so be sure to check them out!
Giveaway for Homeschool Moms
I have come together with 10 other bloggers to share this wonderful Tips for Homeschool Moms giveaway made up of 11 resources ($265 value) to help another mother plan for the school year ahead.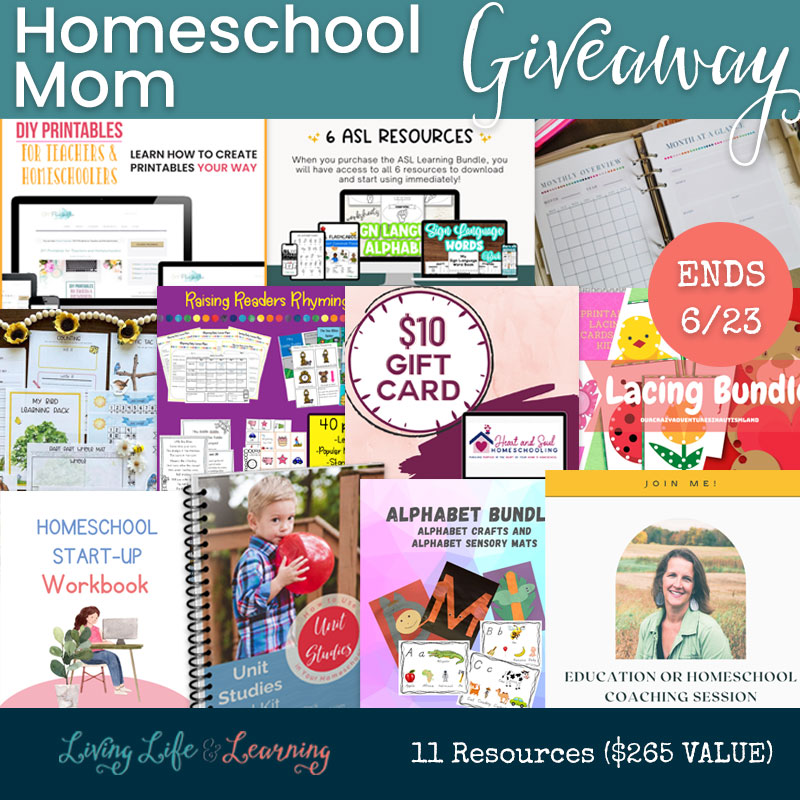 It includes:
The DIY Printable Course for Teachers and Homeschoolers ($47 value) by Living Life and Learning
Education or Homeschool Coaching Session – 1 Hour ($60 value) by Ten Minute Momentum
Alphabet Bundle ($35 value) by Teaching with Faith
ASL Learning Bundle ($27 value) by With the Huddlestons
Unit Study Tool Kit ($25 value) by How to Homeschool My Child
Bird Activity and Learning Pack ($12 value) by The Art Kit
Heart and Soul Homeschooling Gift Card ($10 value) by Heart and Soul Homeschooling
Rhyming Time ($10 value) by Schooling With Grace
Homeschool Start-up Workbook ($10 value) by Thrive at Home
Simple Homeschool Planner ($15 value) by Just A Simple Home
Lacing Card Bundle ($10 value) by Special Needs Homeschooling
This giveaway is open from Tuesday, June 13 – Friday, June 23 at 11:59 pm EST.
All entrants will be added to each blogger's email list.